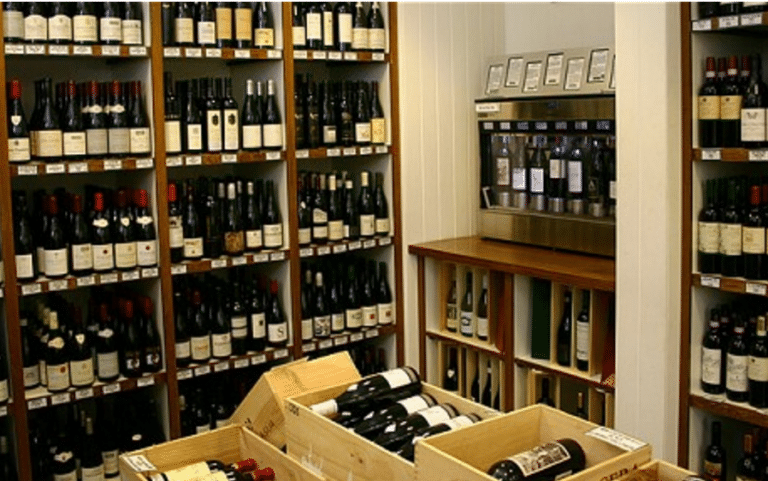 A Guide to Wine Storage, From A&W Moore
One of the most important ways to keep your wine in optimum condition is to store it correctly. It's not as simple as throwing a few bottles on to a wine rack. No, there are a few more things to consider. Use our handy guide, to make sure that your fine wines are being stored correctly.
The first thing that you should think about is the 'climate' of your wine cellar. Climate is made up of the temperature and the humidity. They work closely together, to ensure that your wine ages well.
Temperature
This is the most critical element of your wine cellar. Try to keep the temperature of your wine cellar as constant as possible. Ideally, aim for between 10 and 14 degrees centigrade. The cellar should absolutely never reach higher than 25 degrees centigrade. If wines are exposed to temperatures that are too high, this will age them prematurely.
Humidity
The next vital factor for creating and ideal climate in your wine cellar is to control the humidity.
Why is humidity important?
Humidity is the amount of water vapour in the atmosphere.
If humidity is too low…
If the humidity of the cellar is too low, organic corks may begin to dry out. If this happens, oxygen may get into the wine.
If humidity is too high…
There is also a risk to the quality of your wine, if the humidity in your cellar is too high. Firstly, the moisture will spoil the labels on the bottles. Secondly and more importantly, there is a possibility that you are creating the optimum conditions for fungus to grow on your wine bottles.
Controlling humidity can be tricky. However, a simple solution from A&W Moore is a cellar conditioner, which has amazing dual functionality – controlling both temperature and humidity. It can be tempting to buy a regular air conditioner but unfortunately, they can make the atmosphere too dry, as they are not designed for your wine cellar specific needs.
Lighting
The darkness of your cellar is a huge factor in ensuring that your wine is stored correctly. Ultraviolet light can be detrimental to the quality of your wine. It's important to note than some wines are more susceptible to degradation than others but they all need to be protected. There is science behind ultraviolet light's effect on wine but it's quite easy to understand. First of all, the excessive exposure is called 'lightstrike'. The UV light reacts with the wine, creating compounds which destroy the taste. Along with ensuring a dark environment, wines in coloured glass stand a much better chance of avoiding lightstrike.
Successful wine storage takes some practice and planning, but when it's done correctly, it is a satisfying and rewarding activity. You'll enjoy the maximum benefit from the wines you invest in, when it has the best conditions to mature in.
Save