Made-to-measure.
Traditional metal and wood wine racking made from high-quality pine
All of our metal and wood wine racks are made from galvanised steel and high-quality pine, which can be left natural or finished with a wood stain. Available in a wide range of styles and sizes, you can use our wine rack calculator to determine the number of bottles that can be stored within your specific dimensions.
We can manufacture wine racks to hold standard, magnum, half and Dom Perignon style champagne bottles. Moet style champagne bottles will fit into our standard wood and metal wine racking system.
---
Use our online Wine Rack Calculator for an indication of how many bottles can be stored within your dimensions.
The high quality wooden blocks can be stained to a variety of colours
Please see the colour sample below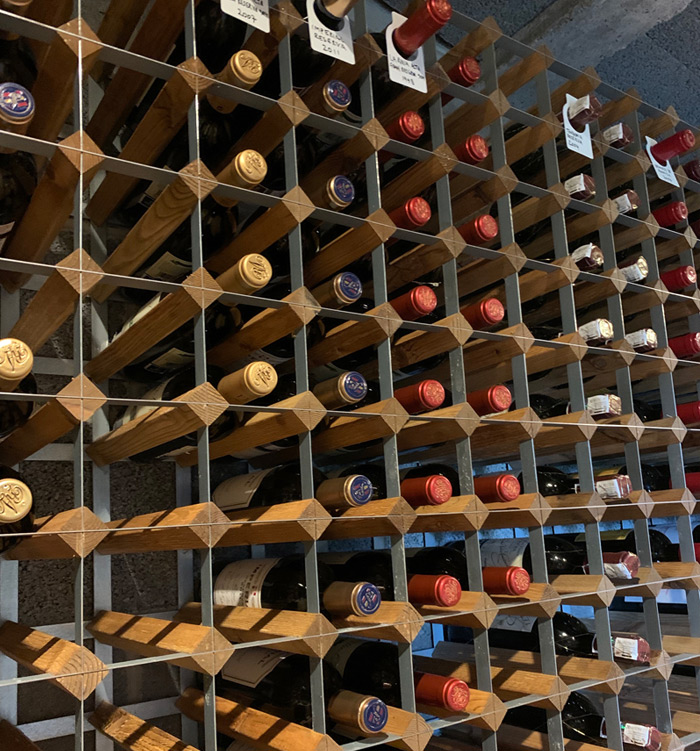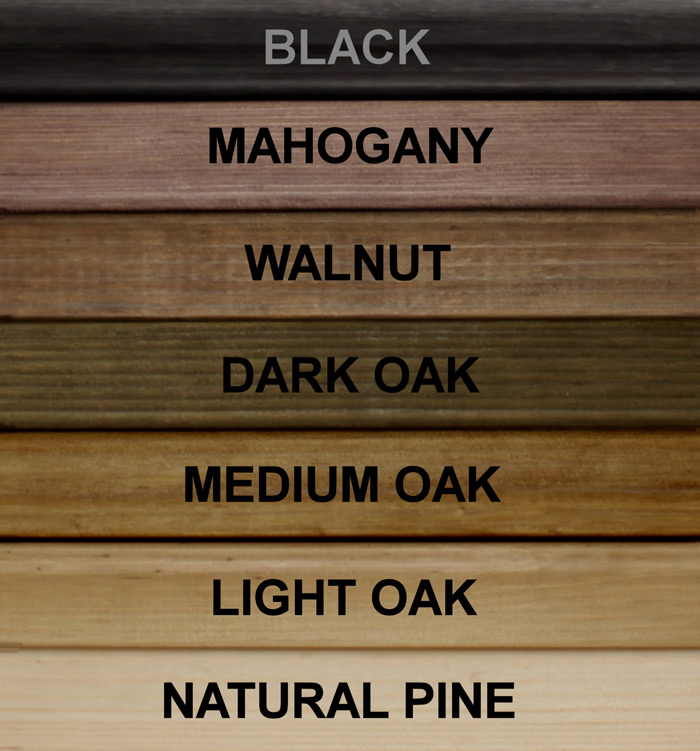 Extensive range
We have an extensive range suitable for both individual and commercial use. If you are looking for a traditional wine rack that has been manufactured right here in the UK, then look no further. Our bespoke wine racks offer attractive, practical solutions for storing and displaying your wine.
Our traditional wooden wine racks are custom-made
Constructed using any of the following materials:
Natural pine
Stained pine
Solid oak
Wooden blocks
Stainless Steel

We also have a Dimension Chart and Design Grid so you can design your own Wine Rack to fit your needs, to Download Click HERE.
Custom traditional wine racks in a variety of finishes
Whatever your individual preference, we can build custom traditional wine racks in a range of different materials and finishes, including natural pine, stained pine, solid oak, dark oak, light oak and mahogany. Simply tell us what you require and we will design a beautiful, handcrafted wine storage solution that perfectly matches your needs.
---
For more information about our large wine rack or cellar design service, please call 01159441434 or contact us via our form.
Please include your requirements and approximate dimensions to provide you with a quote.
Double Depth Wine Racks
Champagne
Arched & Triangular
Wine rack plinths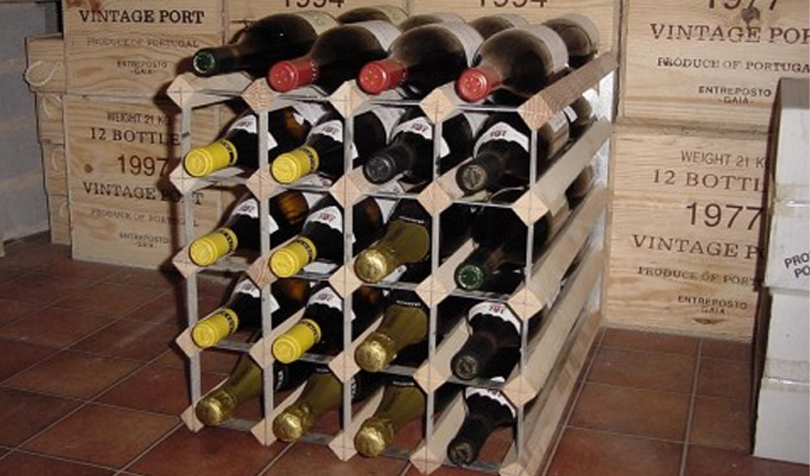 Double depth Wine Racks
Double depth Wine Racks are an ideal solution for storing larger quantities of wine. Double depth wine racks are 533mm (21″) deep.
These space saving wine racks store one bottle behind another and the wine bottles can only be accessed from one side of the wine rack. If access is required from both sides 2 single depth wine racks placed back to back and bolted together will be needed.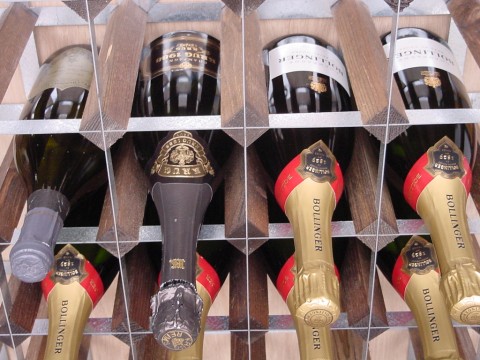 Champagne Wine Racks
We manufacture all of our wine racks in our factory in Derbyshire and produce a special range of racks for champagne bottles ranging from a 75cl bottle to a Nebuchadnezzar. These racks hold Krug, Dom Perignon and Bollinger style bottles. For Moet style bottles, our standard wine racking is required.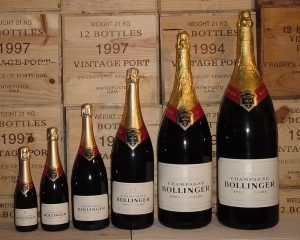 Champagne Storage Solutions – Wine Racks | A&W Moore
Dimension chart for 75cl Krug, Dom Perignon & Bollinger style bottles.
Champagne Wine Rack Sizes
105mm Centres
Number Of Holes
140mm
245mm
350mm
455mm
560mm
665mm
770mm
875mm
980mm
1085mm
1190mm
1295mm
1400mm
1505mm
1610mm
1715mm
1820mm
1925mm
2030mm
2135mm
2240mm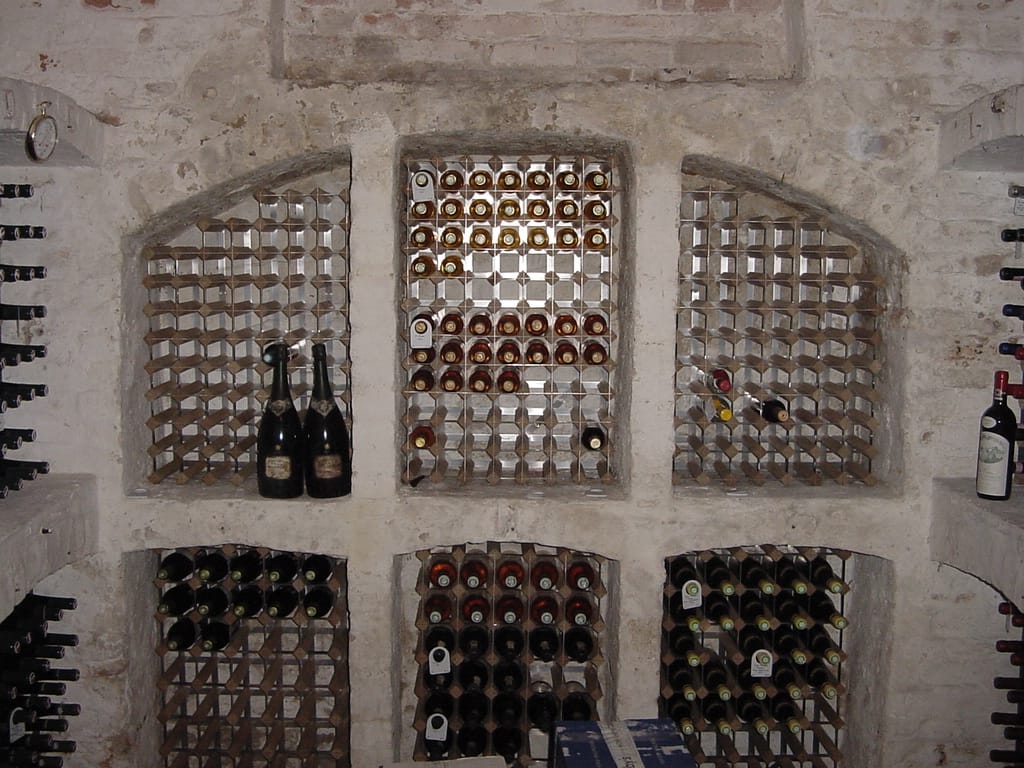 Arched and Triangular
We supply all styles of Wine Racks, like Triangle and Arched wine racks  which can be tailor-made to fit arched and curved cellars and recesses anywhere in the UK, Scotland and Wales. Our wine Racks can be made any size to suit customers requirements.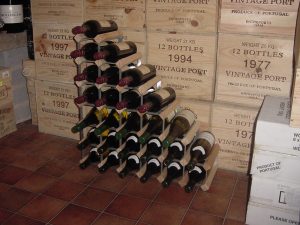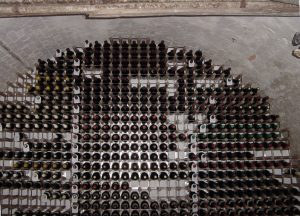 To Design the Right Arch, Triangle or Custom Shape for you, use our Design Grid and Dimensions Chart.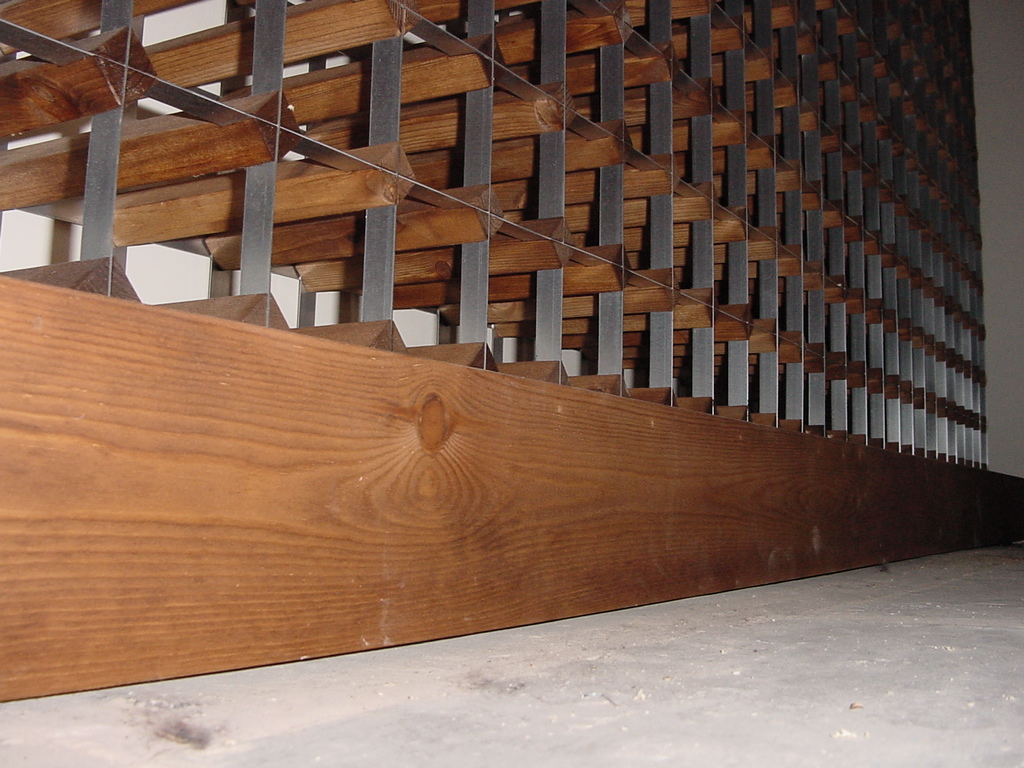 Wooden and metal wine rack plinths
Wooden and metal wine rack plinths subtly complete your wine display or wine cellar with an elegant finish. These are positioned on the floor directly underneath the wine rack or cabinet, and have adjustable feet to provide a levelled surface. They also perfectly complement the racking by keeping the bottom row of wine or champagne bottles off the floor for better storage and preservation of your wines.