Tailor-made commercial wine racks.
Our innovative designs provide the space to store a large stock of wine, or for displaying the wines for sale. We provide bespoke commercial wine racks to meet the needs of the retailer or restaurateur.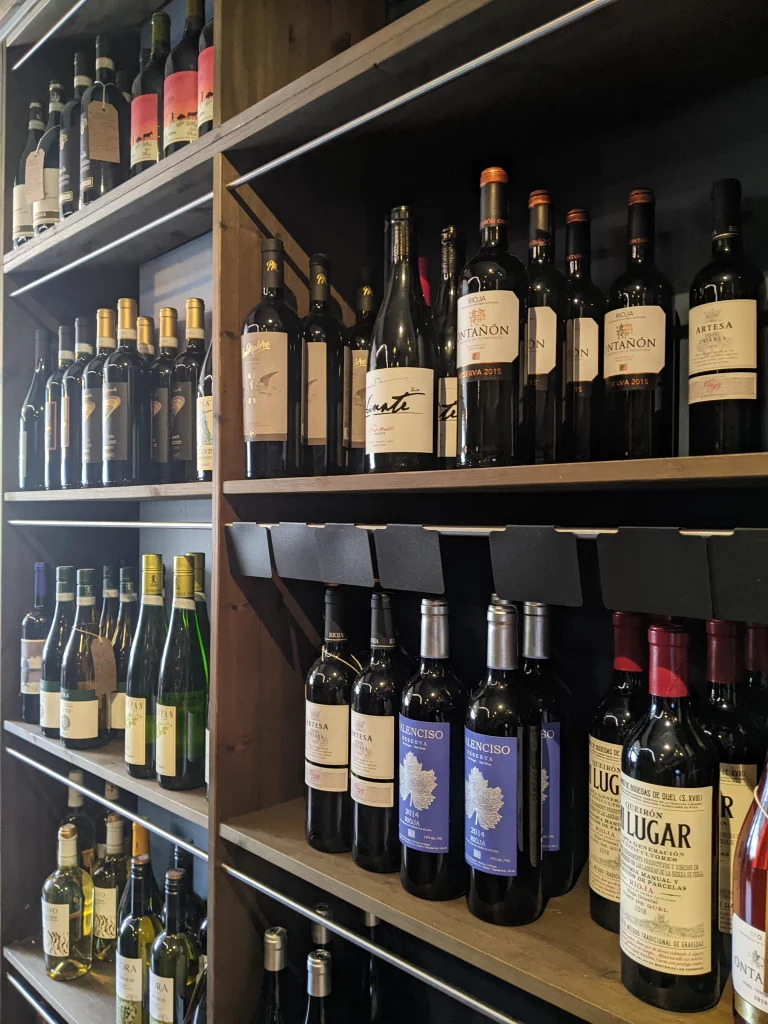 Our expert design team closely works with our customers to create a product that meets their needs.
We offer a design, manufacture and fitting service, meaning we can easily install the finished product within your commercial premises.
A & W Moore have years of expertise in providing some of the best restaurants, bars and shops in the UK with wine racking solutions for display purposes or for back-of-house bulk storage.
Depending on your preferences, we have an extensive range of wine racks available in several different high-quality materials, including pine, oak and metal. All of our products can be customised in different finishes, colours and with additional features such as backs, tops and plinths, if necessary.
Below is a range of pictures showing the different designs of commercial wine racks that we have manufactured for our customers over the years.
---
Commercial wine racks inspiration