A & W Moore's Wine Cellars are designed with available space in mind. Even if there are any obstacles, we can usually find a solution. Our wine cellar design service can tailor our wine storage to meet the client's specifications. Our wine racking is all hand-crafted from quality materials.
Wine Cellar Storage
Wine cellars can be challenging to design, as wine cases, bottle shapes, and sizes need to be taken into account. In fact, when planning a wine cellar there are several factors to consider with regard to the design. Wines from Bordeaux and Burgundy are often bought in wooden cases and these can be stored in wine case stands made from wood or metal.
All of our wine racks will store standard 75cl wine bottles and Moët style champagne bottles. For Bollinger, Krug, Dom Perignon champagne bottles we manufacture special champagne racks, specifically designed to suit larger diameter bottles.
We also give consideration to whether storage is needed for magnum or half bottles and what sort of quantities there will be.
We have a number of different guides to help in the design process of your cellar and our traditional wine racks can be mixed with wooden case racks and wine storage cubes/bins. The sizes of the cubes can be adjusted to fit the dimensions of the wood and metal racking.
Example Wine Cellar Projects
More examples:
---
For more information about our large wine rack or cellar design service, please call 01159441434 or contact us via our form.
Please include your requirements and approximate dimensions to provide you with a quote.
Traditional Wine Racking
Solid Oak
Solid Pine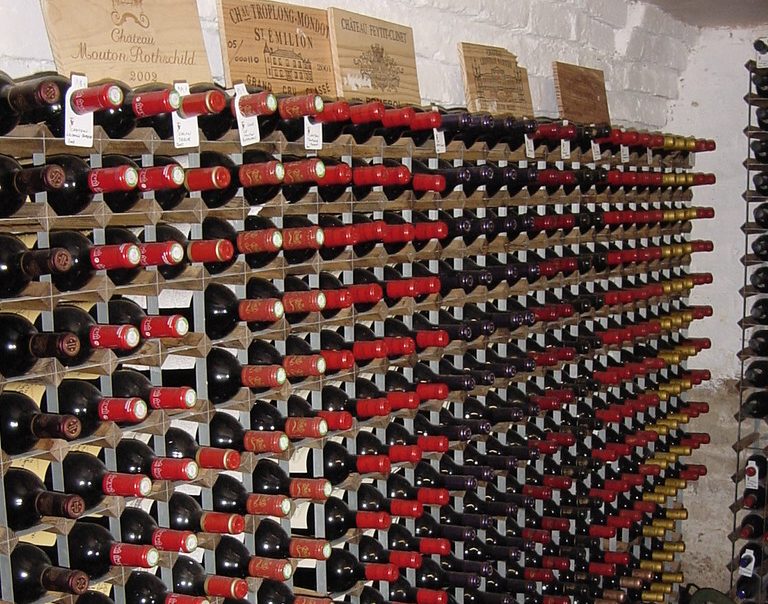 Traditional Wine Racking
Galvanised steel and wood racking is economical and easy to use and can be stained or left in natural pine. We have many Traditional wine racks, including Double Depth, Arched and Custom Designs.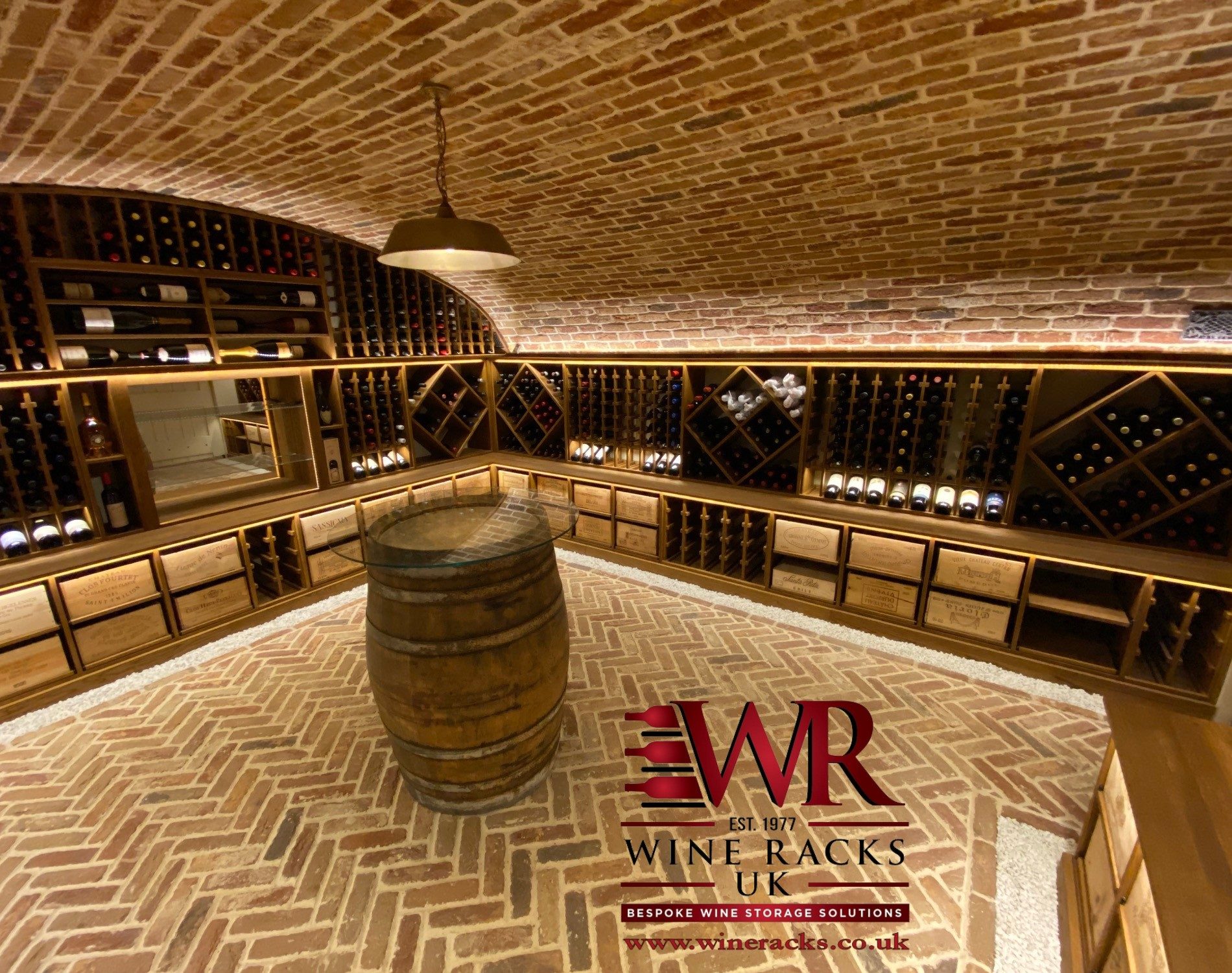 Solid Oak
Check out our Solid Oak Racking for more details on Oak Racking, Cubes, Case Racks, Plinths and Tops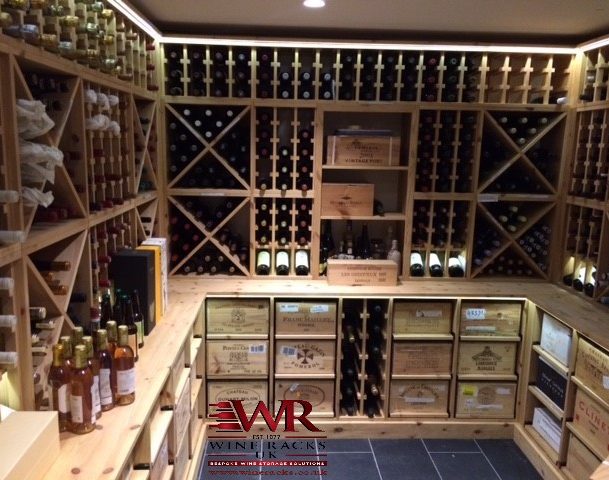 Solid Pine
Take a look at our 
Solid Pine Racking 
 to view more details on the Pine Racks, Cubes Case Racks, Plinths and Tops in our range.
Under Stairs Wine Cellars
Our popular under stairs wine cellars can be made to fit any size space that you have available.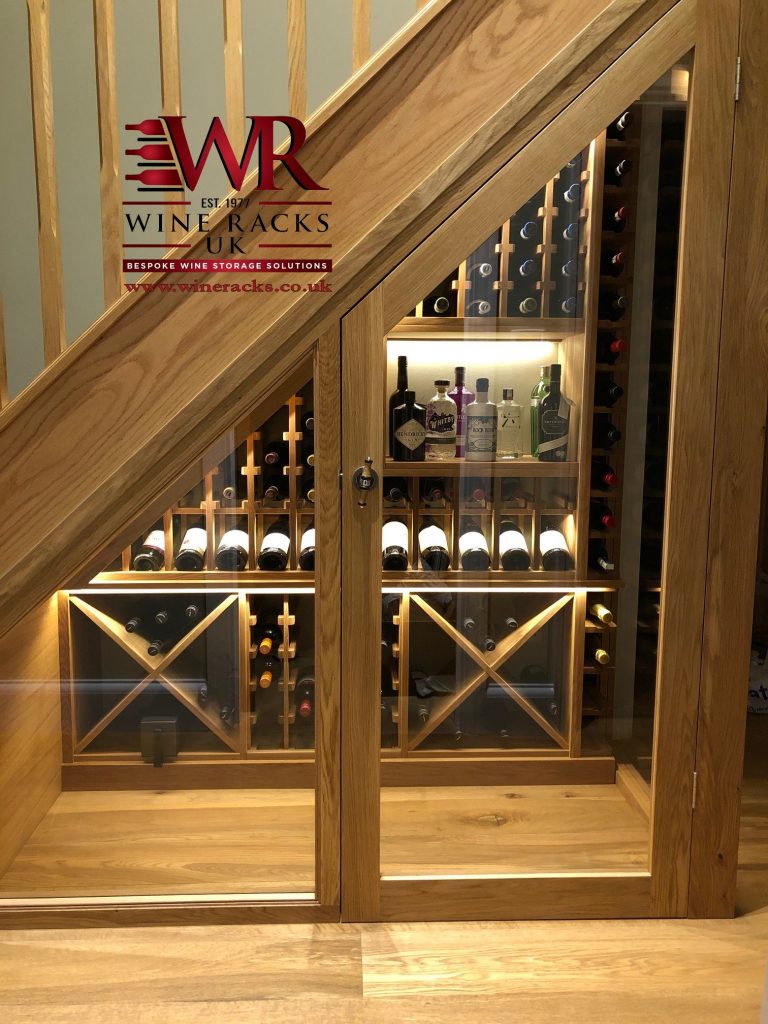 Wine Cellar Accessories
Our Cellar Accessories include Air Conditioning Units, Bottle Tags and Label Protectors.
There are several factors of ageing your wine which will ultimately affect the taste and longevity.
Temperature: this is a critical factor. Ideally, your cellar's temperature should remain between 8 and 14 degrees celsius. Air Conditioning units are vital in any cellars.
Movement: frequent agitation or vibration of the wine bottles can be detrimental to the long term ageing process of the wine, since it risks disturbing the sediment, which will affect the taste, texture and thus quality. Bottle tags can assist in sorting and organising your wine, helping to decrease the movement.