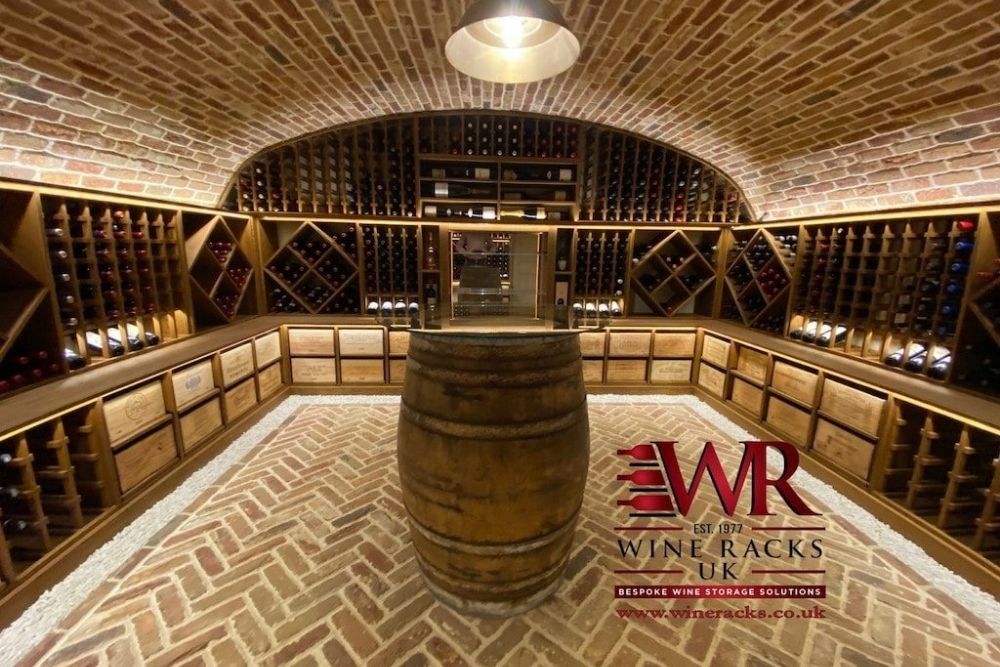 Case Study: Georgian Wine Cellar Refurbishment
We were asked to take measurements, discuss the design and produce a quotation for this Georgian wine cellar which was in an impressive former grade II Rectory built 1725 in Warwickshire. The customer was recommended to us by one of his friends from London who we had supplied and fitted out his cellar.
About Wine Racks
Based in Derbyshire, the team at Wine Racks UK has over 40 years of experience in designing, manufacturing, and installing bespoke wine storage solutions. During this time, the family-run business has gained a reputation for quality products at affordable prices.
We help customers convert damp unusable cellars into beautiful climate-controlled state-of-the-art wine cellars-room that perfectly preserve wine or Champagne, and we help couples make the most of unused under-the-stairs spaces for wine storage. We've helped business owners from luxury hotels to beautiful countryside restaurants and Parisian wine bars.
---
For more information about our large wine rack or cellar design service, please call 01159441434 or contact us via our form.
Please include your requirements and approximate dimensions to provide you with a quote.
Challenges
The cellar had several issues, it was damp, the bricks were crumbling and the stone thawls were in poor condition which needed to be removed so that the damp issue could be addressed. The temperature was stable as the cellar was below ground and it had a small amount of ventilation. A local builder was employed to rectify the damp issues which entailed removing the stone thawls and floor. The bricks on the ceiling were in very poor condition so the ceiling was covered with brick slips to maintain the character of the cellar. The same brick slips were used on the floor after we had fitted the wine cellar. When all the remedial work was done and the cellar had completely dried out, which was aided by a dehumidifier the cellar was ready to be fitted with A & W Moore's solid oak wine racks.
The wine cellar holds 1,250 wine bottles 48 magnums and 56 twelve bottle wooden wine boxes. The cost of the wine racking led lights and fitting is circa £40K. This does not include the building work.
Below are the visuals which illustrate the design to the customer
Design Plan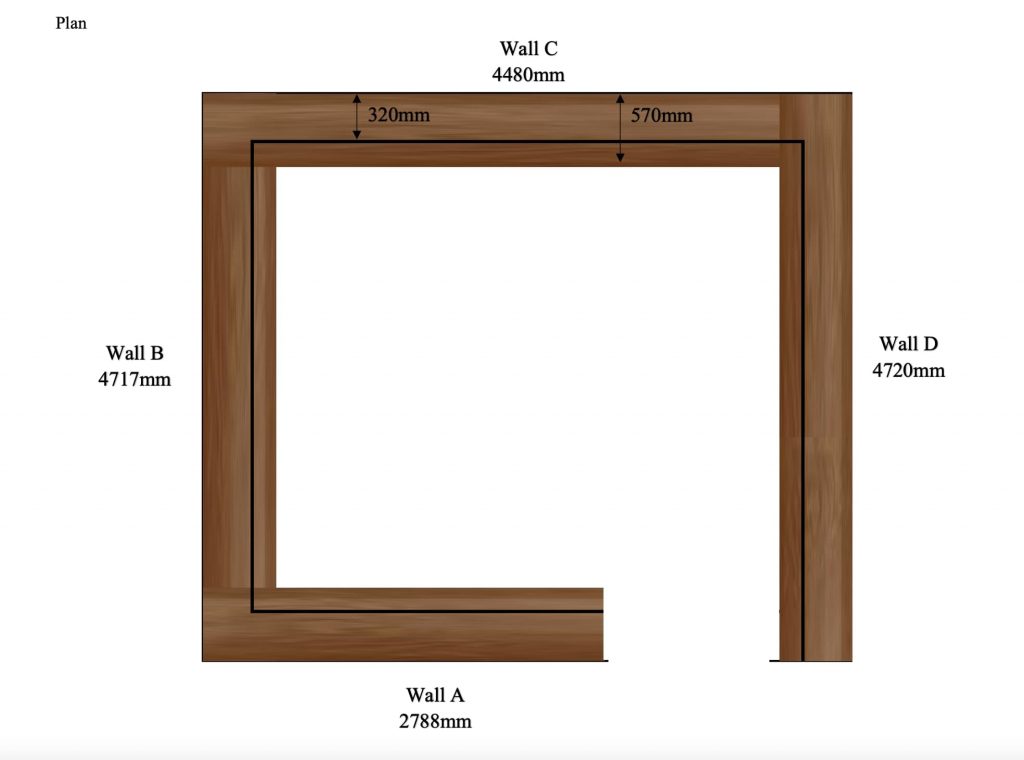 Wall A: Width 2785mm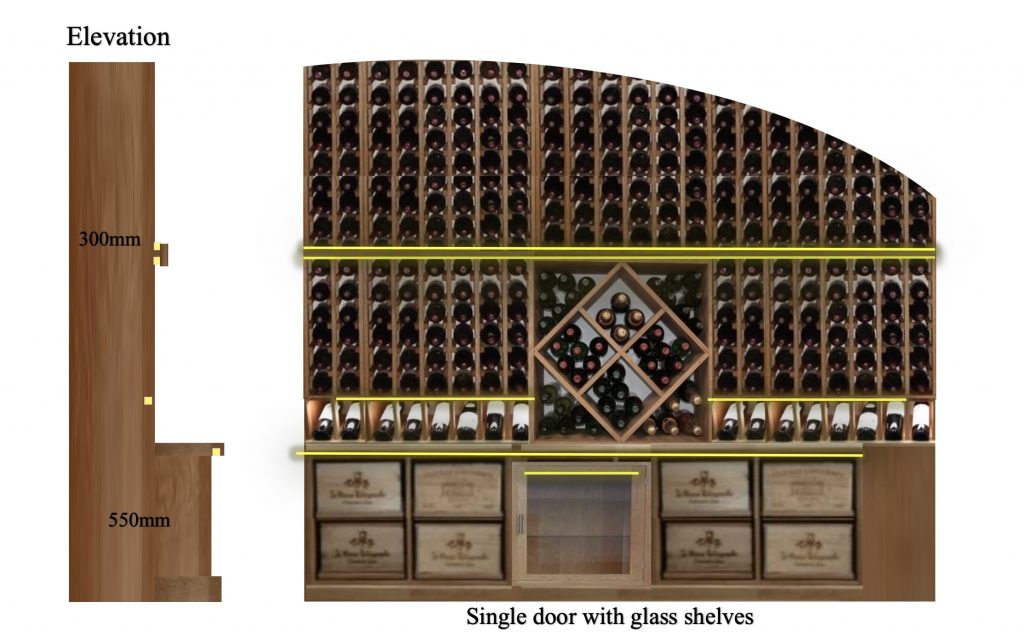 Wall B: Width 4717mm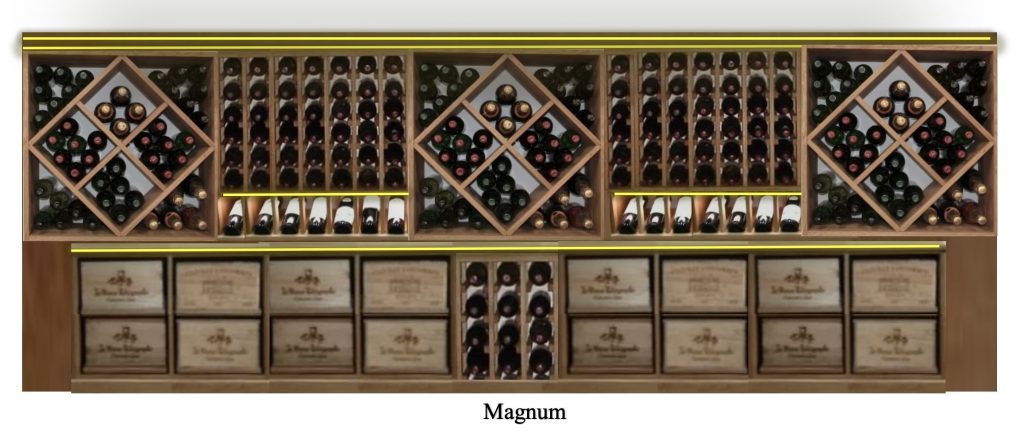 Wall C: Width 4590mm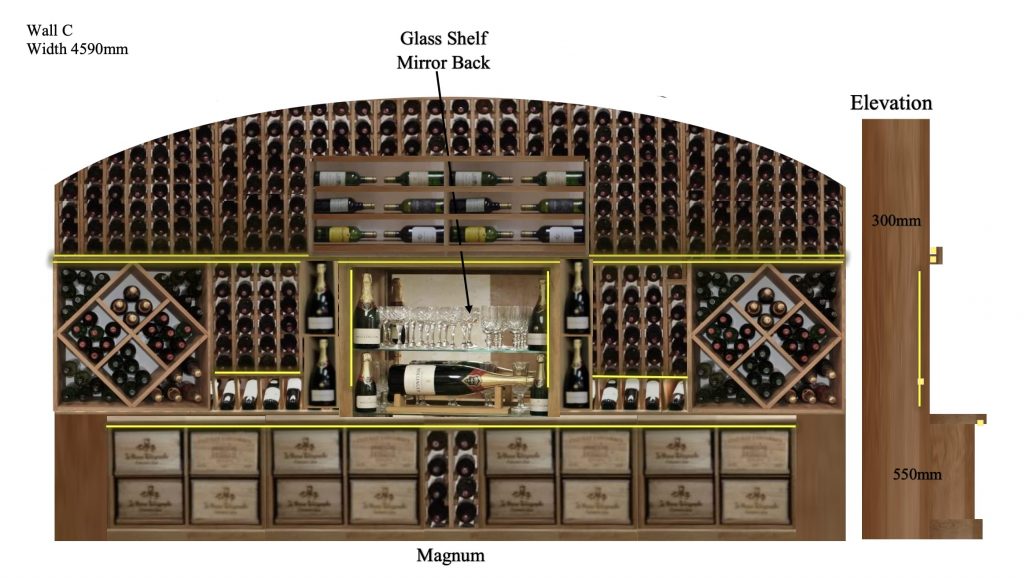 Wall D: Width 4720mm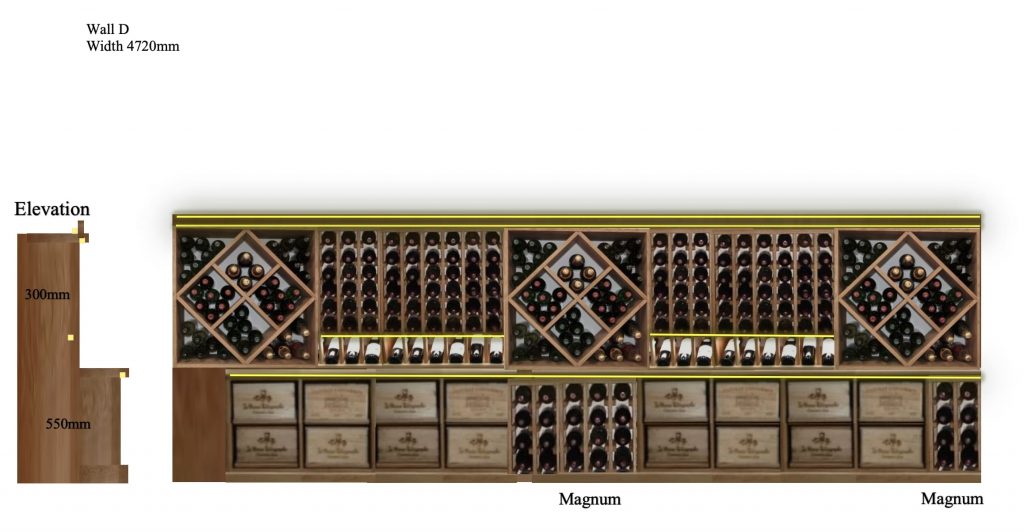 The Result
What the customer says…