A&W Moore Wine Racks UK provide a comprehensive range of contemporary, high-quality wine racks and wine cabinet storage solutions.
---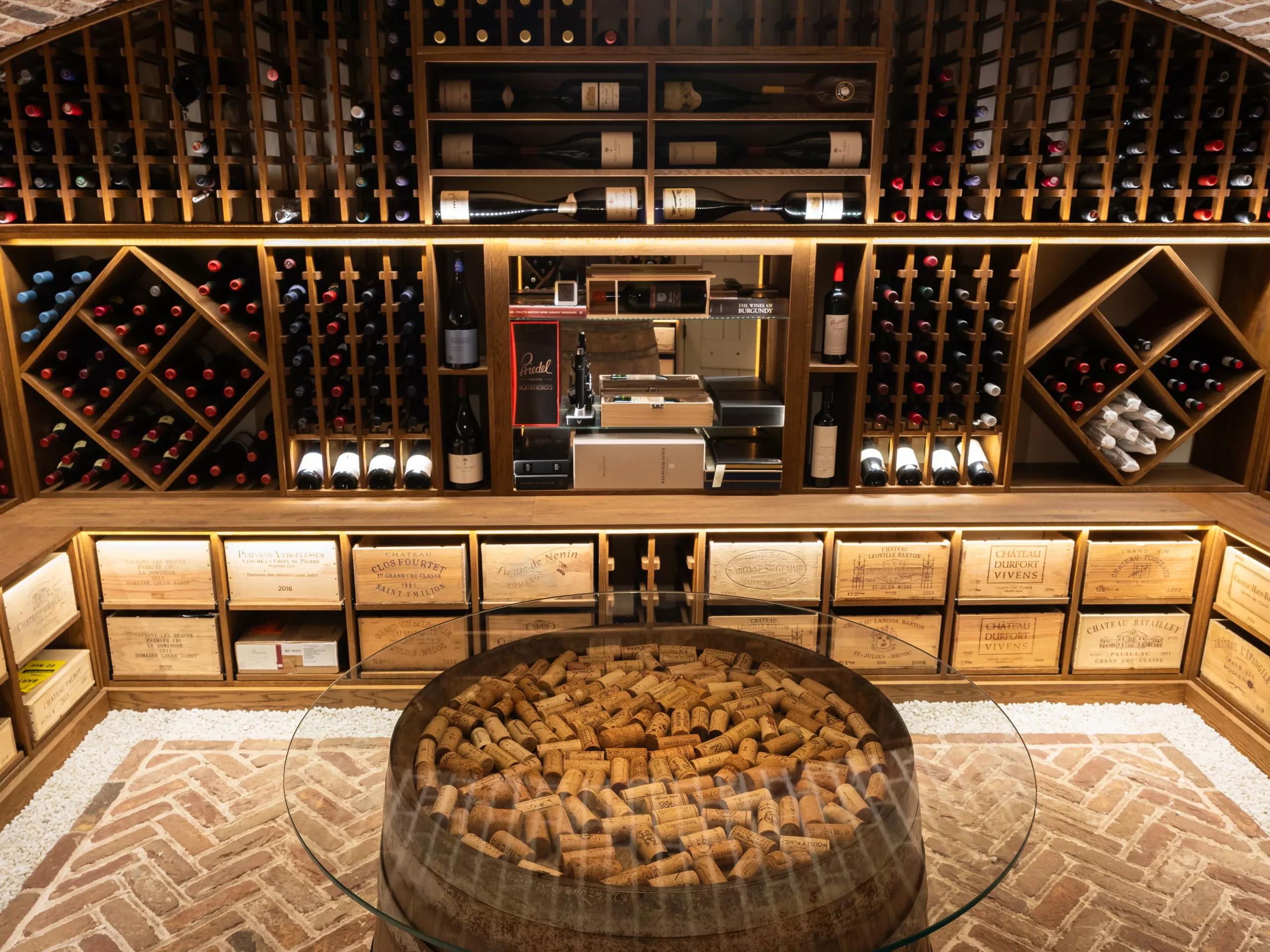 Custom wine storage racks
We have built our reputation on building bespoke wine racks using only the finest materials. So we can provide you with bespoke storage solutions that are tailor-made for your wine cellar, and above all ensure your wine storage solution will preserve your wine or champagne for generations. Moreover we can create designs and build metal wine rack and a wide range of wood wine rack solutions.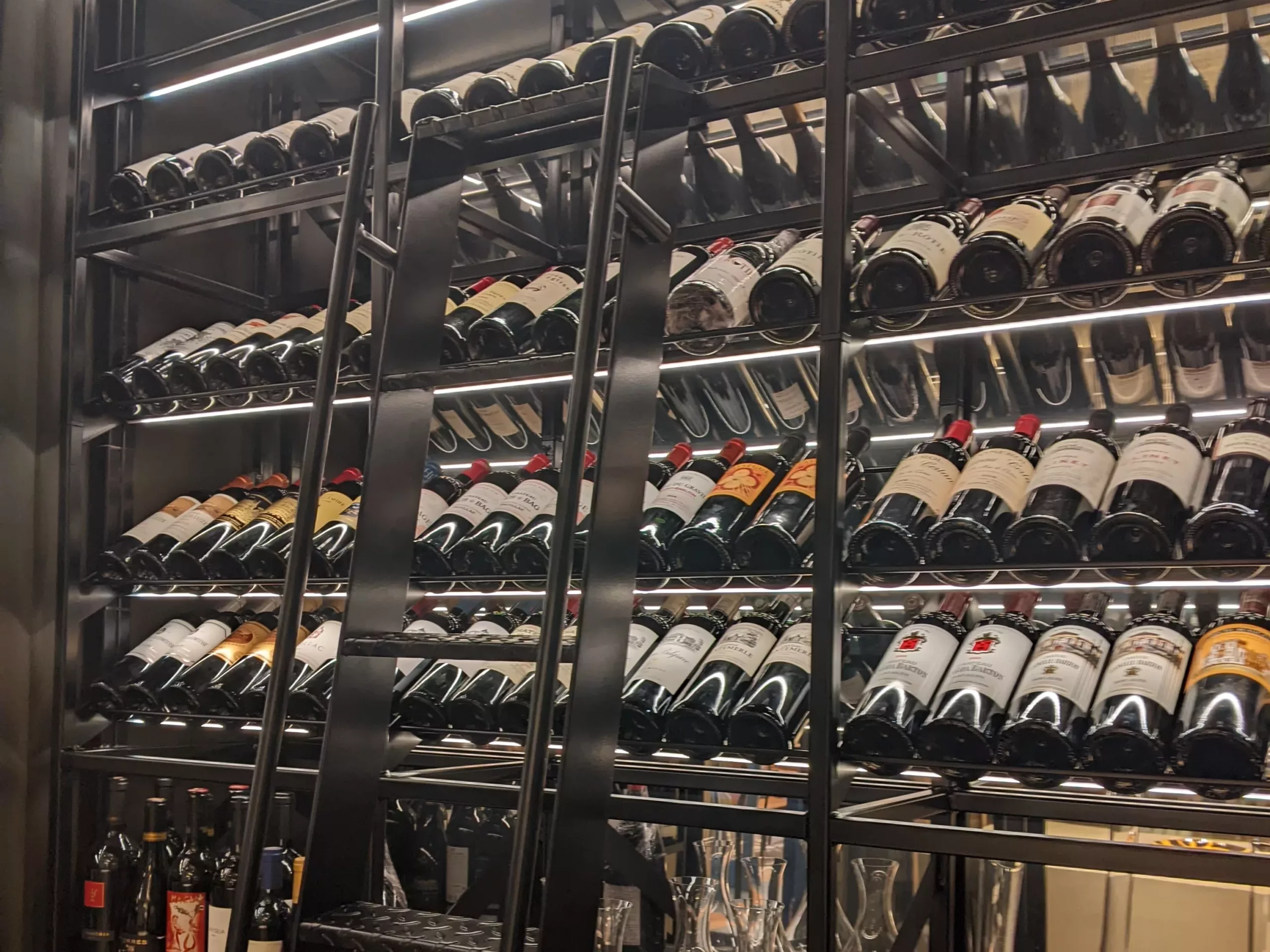 Affordable wine rack system
Our solid oak, solid pine and wood and metal traditional wine racks will store standard 75cl wine bottles and Moët style champagne bottles. For Bollinger, Krug or Dom Perignon champagne bottles, we manufacture special champagne racks, specifically designed to suit the rounded bottom shapes of the bottles.
Consideration also needs to be given to whether storage will be needed for magnum or half bottles and what sort of quantities will be required.
View our unique range of custom Wine Storage
Custom built-in wine racks
We specialise in the manufacture of elegant, sophisticated, made to measure wine racks and cabinets for home or commercial purposes. Creating your perfect wine cellar, to organise your wine tasting, or would simply like to display your wine in your kitchen or shop.
Luxury custom wine cabinets
For those who do not have a cellar, a decorative wine cabinet is an ideal alternative for storing wine and accessories. These handy storage units are not only an elegant way to store your bottles of wine and make sure they are preserved at their very best but have also become an iconic piece of furniture.
---
Wine cellars can be tedious to design, configure and navigate. We will support and advise you throughout the entire set-up process, whilst also providing you with all the necessary wine cellar accessories and furniture.
---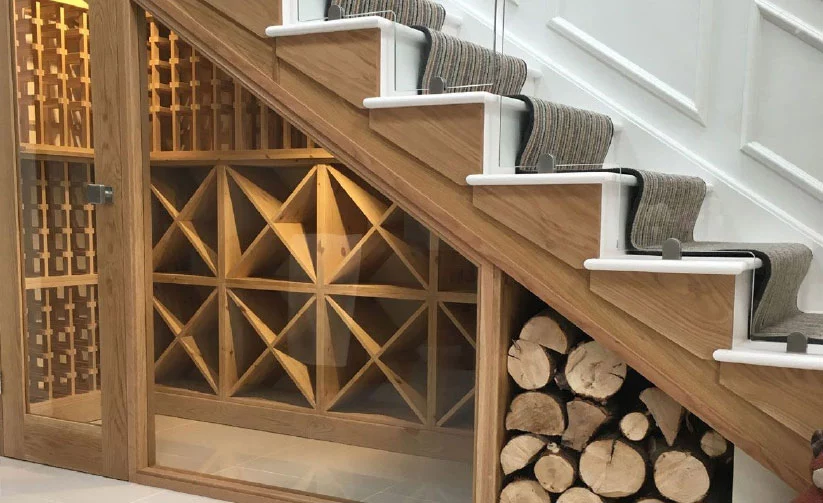 Affordable wine racks for sale
Our reputation for quality products at affordable prices, combined with great personal service, means that we now have loyal clients from every corner of the globe, as well as across the United Kingdom. From luxurious hotels to countryside restaurants and private residences, choose from our large collection of oak wine racks or more contemporary wine cabinets to find your perfect fit.
---