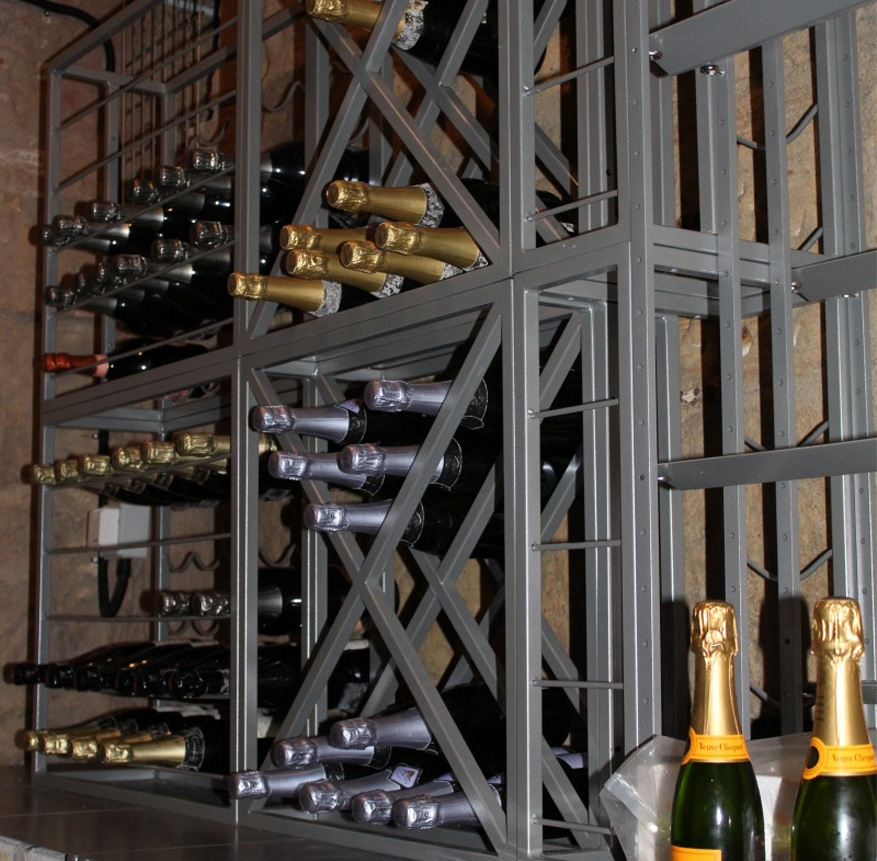 We have a large selection of metal wine racks, which can be tailor made to fit your space and size requirements. Using only the highest quality materials, all of our metal wine racks provide strong, durable storage solutions for any number of bottles. Whether you are looking for a small rack for your kitchen, an entire wine cellar, or large commercial metal wine racking for your bar or restaurant – A & W Moore have options for everyone.
Metal wine racks provide a nice, modern, cost-effective alternative to other types of materials used for wine racks. We have an exciting range of storage cubes or standard horizontal storage options, which can then be customised with a powder coated black finish, if required.
All of our products are custom designed by A & W Moore to suit your needs and are available for delivery and fitting throughout the UK now. Designed with high-quality and sturdiness in mind, these products will keep your wine in fantastic condition for a lifetime.
The metal racking system we use is made to fit any space and meet all client's specifications for the storage of their wine cases, individual wine bottles, half bottles, magnums and other larger items, such as Dom Perignon or Krug champagne.
If you are unsure what type of product you require, please contact us by telephone or Email so that we can advise you on the best storage solution based on your dimensions and bottle sizes.

The flexibility of our designs which can be adjusted to your personal requirements and space, associated with the quality of our metal racks produce truly unique, practical and stylish wine cellar or display storage solutions.
---
Dimensions
Individual bottle wine racking
Metal Wine Storage Cubes
All metal wine storage cubes are a unique and decorative way to display and store bulk quantities of wine bottles outside of their wooden cases.
Metal wine cubes single depth 503mm x 503mm x 230mm deep with metal fixing bracket 40mm deep. Standard Black Powder Coated finish.
Metal wine cubes single depth 598mm x 598mm x 230mm deep with metal fixing bracket 40mm deep. Standard Black Powder Coated finish.
Metal Wine Racking
Metal wine racks are a modern alternative to other types of racks, and can be built to fit your desired area to maximise the storage space, to keep your wine in impeccable condition.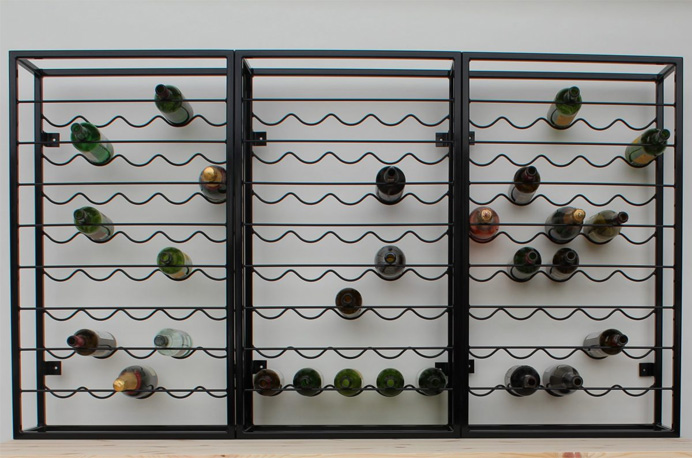 If you are interested in purchasing Metal Racking and Storage Cubes please contact us
Click here to see our full range of Vintage View metal wine racks