Impress your guests or customers by proudly displaying your wine bottles in one of our beautifully designed and expertly crafted wine cabinets.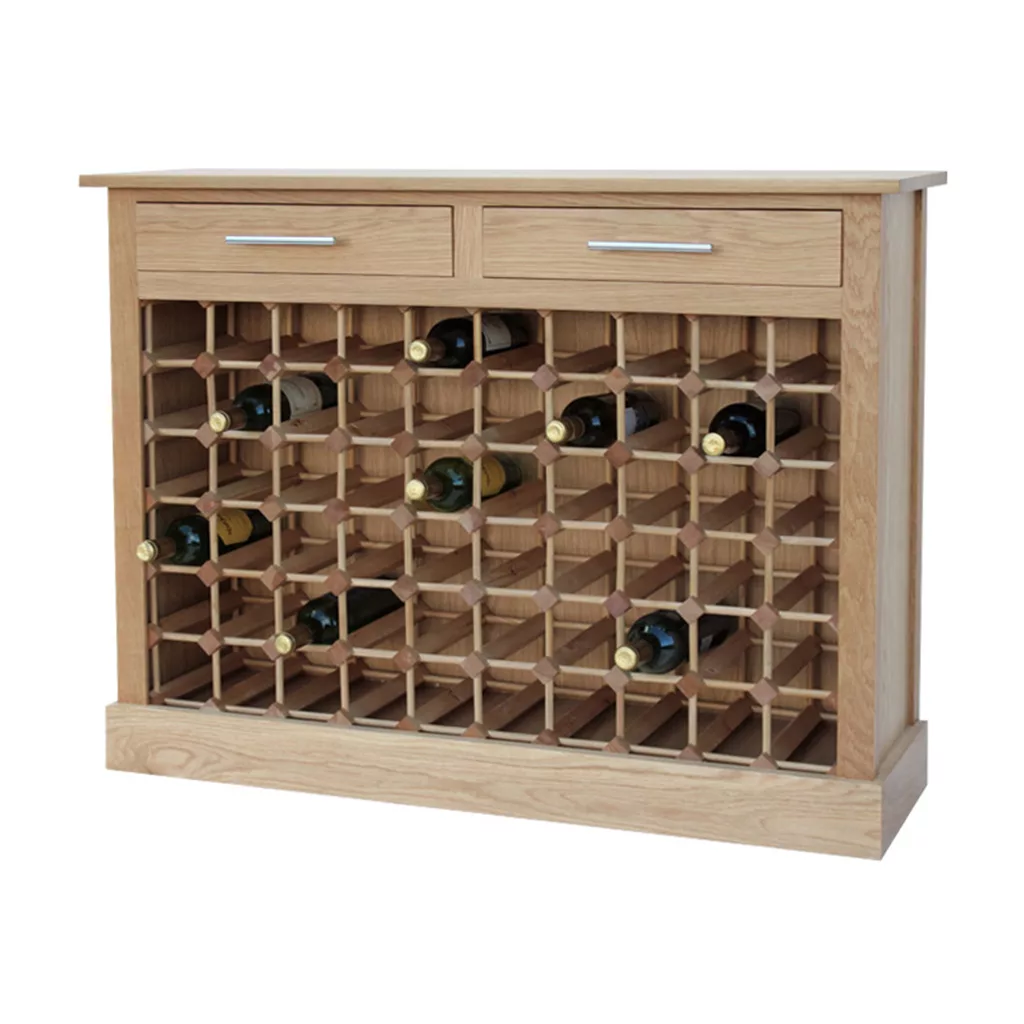 What is a wine cabinet?
High-quality oak or mahogany
Wine cabinets are pieces of furniture designed to store wine. Our wine cabinets are made from high-quality oak or mahogany, with either an all-wood or galvanized steel wine rack. The wood and metal wine racks will hold Moet style champagne bottles, whereas the all-wood racks will only hold wine bottles. Depending on individual preferences, they can also be manufactured with a plinth or with legs.
A & W Moore Wine Rack UK's extensive range of bespoke wine cabinets can be positioned anywhere in your home or commercial premises, making them great storage options for your wine collection.
Wine cabinet accessories available
We offer a range of accessories to go with your wine cabinet, which includes extra shelves, sliding doors, label protectors, lockable doors and more. Simply contact our team of experts to discuss your needs and we will manufacture the right wine storage solution for you.
Frequently Asked Questions
What considerations do I need to make when buying a wine cabinet?
The main consideration is how many bottles you wish to store.
How many bottles can a wine cabinet hold?
We manufacture wine cabinets that will hold 12-112 bottles.
What is the lifetime of a wine cabinet?
Care for a wine cabinet will ensure it lasts a lifetime.
What are the advantages of an all wood wine rack insert as opposed to a wood and metal one?
The all-wood wine racks will only hold wine bottles, whereas the wood and metal ones will hold Moet Champagne bottles.
Bespoke wine cabinets, cupboards and storage options
All of our wine cabinets are manufactured in our factory in Derbyshire, England and are already assembled when dispatched. We create bespoke wine storage cabinets in a variety of sizes and bottle capacities, from 12 to 112 bottles.
---
For more information about our large wine rack or cellar design service, please call 01159441434 or contact us via our form.
Please include your requirements and approximate dimensions to provide you with a quote.
Modern and Contemporary
30 Bottle Cabinet with Drawer
Rack Material :
Metal, Wooden
Finish :
Danish Oil, Lacquer
£425.00
Description
Our range of 30 Bottle contemporary Oak Wine Cabinets with drawer can be manufactured with either legs or a plinth and you can also choose from either a wooden wine rack or a metal & wood wine rack. The finish to your oak wine cabinet can be a clear lacquer or danish oil making it easy to fit the style of your modern dining room or a classic kitchen.
| | | |
| --- | --- | --- |
| HEIGHT (on plinth) | | 830mm |
| HEIGHT (on legs) | | 890mm |
| WIDTH | | 600mm |
| DEPTH | | 315mm |
(Please note all our products are made to order, therefore delivery time can sometimes take up to 21 days)
Additional information
Rack Material :
Metal, Wooden
Finish :
Danish Oil, Lacquer
Decorative
Dresser & Sideboard Wine Storage
Oak 6ft Dresser Base
Oak Dresser Base 1100mm
Glass Display Cabinet
Traditional Dresser Base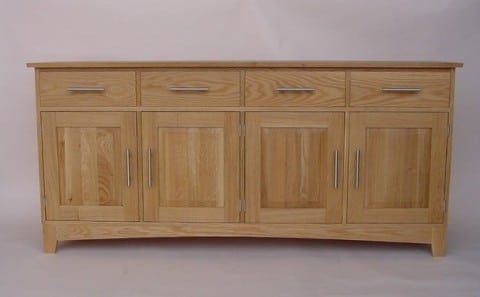 With square top, flat drawers, raised and fielded panel doors with feet and arch base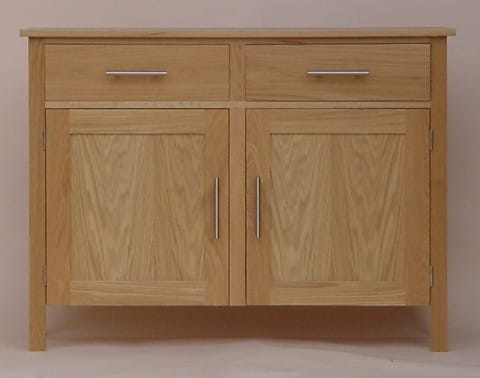 With square top, flat drawers, flat panel doors on legs.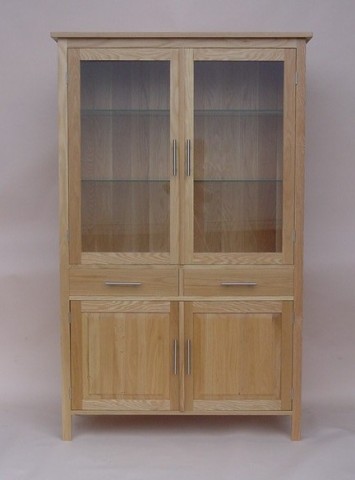 Square top, flat drawers, raised and fielded panel doors on legs.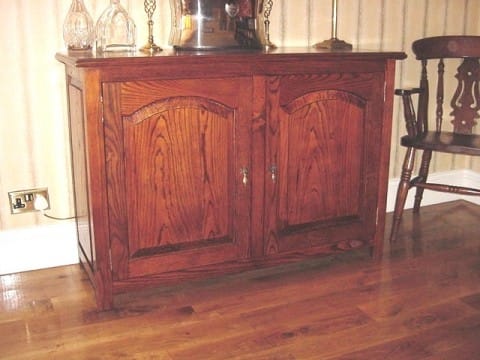 With moulded top, arched and raised and fielded panel doors on legs.
Pine dresser showing how a wine rack can be incorporated
into a piece of furniture.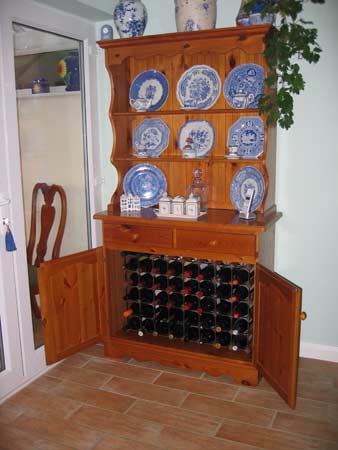 The style can be tailored to customers' requirements to complement their existing furniture. The base of a sideboard or dresser can have a plain plinth, feet and arch or legs.