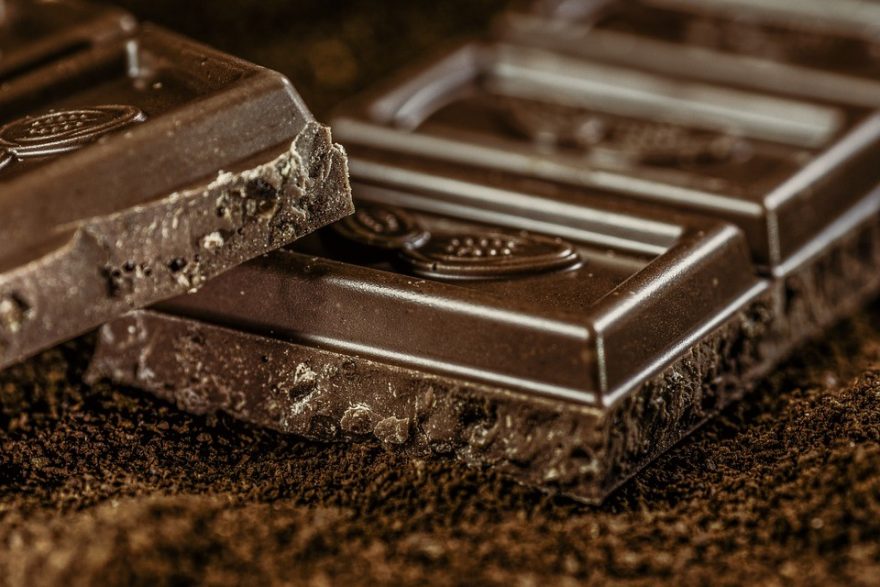 Beginner's Guide to Pairing Wine with Chocolate
Chocolate is a treat that almost everyone can admit they enjoy, and believe it or not, it often matches very well with our beloved wine! However, as with most food and wine pairings, it is easy to get that match wrong, especially since different types of chocolate have a rather distinct tastes, and vice versa.
For instance, choosing a slab of dark chocolate to go with your dry red will leave you with a bitter and unpleasant taste in your mouth. This is because both have rather high levels of tannins and therefore create an imbalance and clash of flavours on the tongue.
To avoid a nasty surprise, read on to understand the basics of pairing wine with chocolate.
Dark chocolate
With its deep, rich flavour, dark chocolate should be paired with a full-bodied wine that is able to match its stronger character. A wine with hints of darker fruits, like blackberry, cranberry and blueberry, can work wonders with a nice bar of dark chocolate.
For semi-sweet dark chocolate, Muscats and Syrahs work well and help in bringing out the flavours within the chocolate to provide a fantastic taste in the mouth. Ports are also a strong choice, especially the traditional Portuguese Port that has spicy cinnamon undertones and pairs excellently with high-cacao chocolate.
With regards to bittersweet chocolate, powerful wines like Merlots and Barbera help compliment the drier tones. Italian dessert wines make for a particularly strong combination with dark chocolate, especially a quality Vin Santo del Chianti, which brings out the sweet taste of cinnamon, cherries and nuts. These help in balancing the bitterness of the dark chocolate and the tannins.
Milk chocolate
Due to its creamier texture and sweet taste, milk chocolate can be paired with many different types of wine. In particular, dessert wines, such as Muscat, Riesling and PX Sherry pair well with milk chocolate. As a rule of thumb, the wine you are drinking should be sweeter than the chocolate, in order to avoid a bitter taste in the mouth.
Late-harvest red wines, like Syrah, Petite Syrah and Pinot Noir, often bring out nice, interesting flavours. Likewise, Ruby Port from Portugal brings out some berry flavours when consuming milk chocolate. If peach and strawberry appeal to you, then pairing your milk chocolate with Brachetto d'Acqui or a sparkling Lambrusco di Sorbara is recommended.
While the Racioto della Valpolicella is a somewhat rare Italian wine, produced in the same region as Amarones, no list of milk chocolate pairings would be complete without it. This sweet red is produced using dried grapes, which concentrate the sugar levels and make this wine type a gorgeous pairing for smooth, milk chocolate truffles.
White chocolate
White chocolate doesn't technically contain cocoa, instead being made with cocoa fat, which gives it its buttery texture. One wine which pairs excellently with white chocolate is a good pinot noir, since the sweetness of the chocolate brings out the wine's cherry, strawberry and raspberry elements, lifting the bitter taste and tannins.
Sweet wines like Moscato d'Asti, sherry and ice wines also bring out interesting fruity or sweet flavours.
General observations
The specific wines and tips given above are a great place for novices to start their chocolate and wine journey, but, as each person has their own unique palette, experimenting with our own choices is not always a bad thing.
Bear in mind though, that there are several general rules to follow if you would like to experiment with your own matches:
Lighter wines go with lighter foods, which means the richer the chocolate is, the more full-bodied your wine selection should be.
Cold desserts are best with wine. Although many of us will be able to enjoy a glass of wine with a warm chocolate-based dessert, the flavours will not come out as well, making them difficult to detect.
Think beyond the chocolate. For instance, if you are dipping some strawberries in melted chocolate, or have a fruity flavoured sauce, try to find the right wines to suit the different elements on your plate.
To discuss wine storage options, including oak wine racking and custom wine cellars, contact us today.