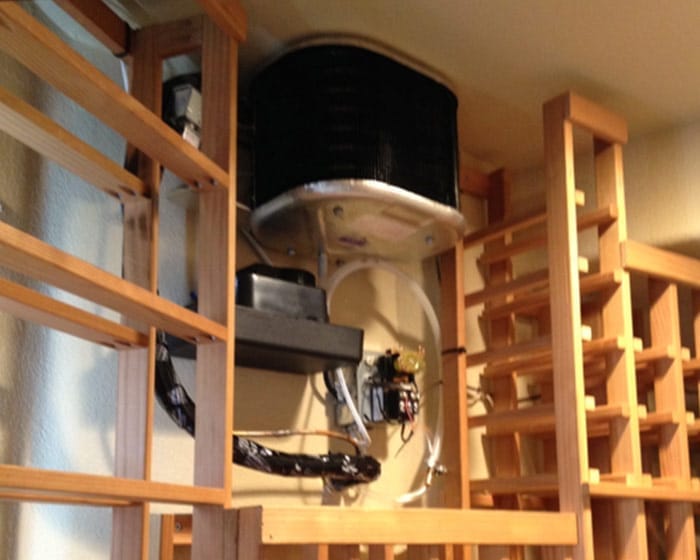 Best Wine Accessories For The Summer
The deckchairs are out, the BBQ is on and the wine has been purchased. This only means one thing, summer has arrived once again. Here at Wine racks we are passionate about all things wine-related. So, If you are unsure of what to buy for those fun filled summer occasions, we have cautiously picked 9 brilliant wine consuming accessories, which can turn a summer party or gathering, into a truly memorable one.
1. L'Atelier du Vin Wine pourer–filter
L'Atelier du Vin's wine pourer-filter is a beautiful, yet elegant addition to your summer drinking accessories. All you need to is attach it to the neck of the bottle of your choice, for it to not only purify the contents of the bottle, but also acts as a dripless pouring feature. Hence, by retaining the unwanted sediments inside the bottle, you will be able to pour the perfect glass of wine, and avoid any wasteful spillages. This brilliant accessory is available at Selfridges for a reasonable price of £40.
2. Corkcicle Wine Chiller
The Corkcicle wine chiller is a must have addition for the up and coming sunny days of the summer. Not only does it maintain chilled white wines, it can also cool room temperature red wines. It is an ideal piece to have, especially if you are looking to take a bottle to a picnic or even to a garden party on a beautiful summer day. So, if you have a bottle of red, which happens to have warmed up a few degrees more than you would like it served at, then the Corkcicle will chill the bottle down to the perfect room temperature.
This is fantastic alternative to a bucket and ice. Not only is it convenient, it's a timeless asset and if you want to re-use it all you need to is clean, rinse and place it back in the freezer. You can purchase this wine cooler from Amazon for a very reasonable £14.99.
3. Standard Wood & Galvanised Steel Wine Racks
If you are lucky enough to have the option to have a wine cellar in your abode, then investing in a wood and galvanised steel wine rack is the perfect option to keep your wine cool this summer. Using these cellar wine racks aren't just practical storing solutions, they are also truly attractive and bespoke. They are also very useful for keeping your wine at their ideal temperature. Using a wine cellar will allow you to monitor and maintain the perfect temperature for both red and white wines. Storing red wine in your kitchen can actually overheat the bottle and thus impede on the diversity of its aromatic bouquet, whilst some white wines will experience similar effects when stored in a fridge just slightly too cool.
These beautifully handmade wine racks are available from A&W Moore's Wine Racks and due to the handmade creation of these pieces, prices are subject to changes according to your requirements. For more information, simply get in touch.
4. Culinary Concepts Côtes de Provence Wine Cooler
This truly stylish, yet vintage design is perfect for a soaring hot summer day. Keeping wine to a particular temperature can be fairly difficult, yet the silver plated design will allow the bottle to be chilled to a perfect temperature. The Côtes de Provence wine cooler will add a touch of finesse to your abode, it is also perfect for summer dinners, garden parties and BBQ's.
This exclusive design is only available at all good John Lewis stores, for the price of £120.
5. Menu Fahrenheit Wine Thermometer
Obtaining the perfect temperature for a bottle of red or even white wine can be a tedious task. The Menu Fahrenheit Wine Thermometer, doesn't just offer a sleek 'belt' like style but is also immensely useful. With an easily visible digital display, you will be able to discover whether or not the wine requires further cooling before serving within seconds.
Due to its design and size being rather similar to the one of a standard watch the thermometer can be easily stashed away in the cutlery drawer, ready for any occasion. You can find this fantastic accessory on Amazon, for a very reasonable price of £20.
6. 2 Glass 1 Bottle Holder on a spike
When you are having friends and family over, finding a place for a wine glass can be a tricky matter, especially if you are enjoying your wine in the outdoors. Yet, this elegantly designed stand will change all of that. Indeed, if you are having a summer garden party, delicious family BBQ or even camping with friends, then the spike holder is a brilliant accessory to have. The spike stand is designed to hold two glasses and a wine bottle, which can be placed into grass or similar terrain. Not only will it stand beautifully in the location of your choice, but it is also a truly timeless piece, making it a great investment for the future. It is now available from Great British Life, for a fairly reasonable £66
7. Greenfield Collection Deluxe 2-Person Wine Cooler Bag
The Greenfield wine cooler bag is extremely robust, yet lightweight. Not only is it travel friendly, but also impressively useful. This particular cool bag accommodates two wine glasses, napkins and that all important "waiter's friend".
Keeping your bottle perfectly chilled for up to 5-7 hours it is perfect for a romantic picnic for two on a scorching summer's day, as well as also being the easiest accompaniment for any outdoors event of your choice. This wine cooler bag is available from the amazing Picnic Store for an astonishing £22.99.
8. L'Grand Conundrum Wine Decanter
With its sturdy, yet solid brushed steel base and very large spout for easy filling and smooth pouring, The L'Grand aerating wine decanter is perfect for summer BBQ's, parties and family gatherings with the capacity of 750ml, the decanter will hold a full bottle of your finest tipple. The beautiful, yet unique design also helps to enhance both flavour and aroma. This is due to the particular design of the decanter having a two-phase aeration and oxygenation system.
When filling the decanter, the wine travels strategically out of the bottle and onto the sides. This maximises the scent and flavour of the wine and provides you with a fuller bouquet. You can make this delightful wine accessory yours by visiting the very popular The Kitchen Gift Company, for the price of £33.95.
9. Le Creuset WA-150 Multi Opener
The Le Creuset WA-150 multi opener is the ultimate gadget to have ready for any occasion. Whether someone has bought a bottle of bubbly, a corked bottle of red or even a tightly screwed top bottle of white, this multi opening can do it all. A perfect summer accessory for those all important garden parties and beautiful summer occasion. So, if anyone is struggling with any bottle, then simply grab this multi opener, and the drink will be flowing in no time. This multi opener is also available online from Amazon, for a reasonable price of £17.00
10. 'Guess The Grape' Red Wine Tasting Game
The award winning 'Guess The Grape' wine tasting game is the perfect entertainment for all you wine lovers. Not only will further your personal knowledge through challenging wine tasting experiences, it is also the perfect game for summer dinner parties and fun-filled evenings. The game includes three bottles of wine, specially selected to challenge those taste buds. This can also be a timeless investment as if you do a bit of research before hand, you could even go out and purchase your own bottles for future occasions.
This great piece of entertainment is available from the wonderful Not on the high street, for the price of £55.
As you can see we are very passionate about wine and the wonderful experience you can have with the famous tipple, which is why we want to share all of our knowledge, historic or innovative, with you, to help you make the most out of every bottle in your collection.
A&W Moore specialise in wine cellar racks, which can be tailor-made to your own cellar, enabling you and potentially your guests to fully appreciate and admire your wines whilst storing them in optimum conditions.