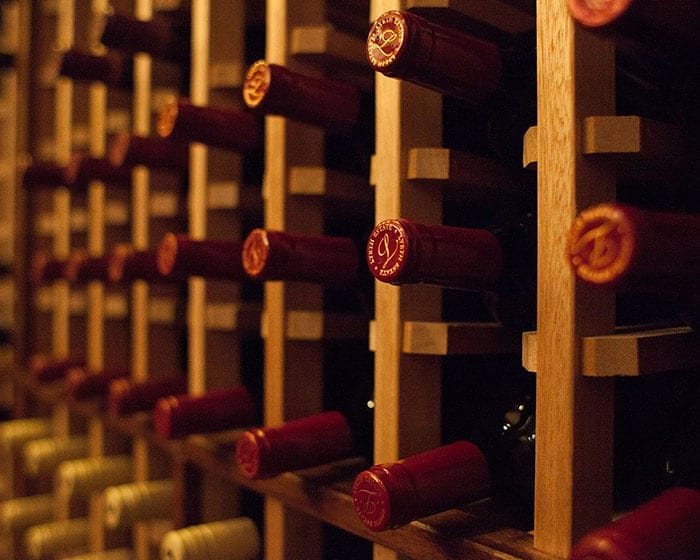 6 Gift Ideas for Wine Lovers this Christmas by A&W Moore
Christmas now being right around the corner, you are probably jumping from shop to shop, trying to find that perfect gift for that special someone. Don't fret, we at Wine Racks have put together a list of the best and most original gifts for wine lovers and winos this Christmas.
Whether you want something perfect and useful for a connoisseur or just want to poke fun at a friend's wine obsession, this blog is for you!
Personalised Drinks Measure Wine Glass
If you are looking for a fun gift, get your friend a personalised drink measuring wine glass! A thoughtful and memorable gift, this glass will bring a smile to everyone's face when they see who it is for.
Price: £22 available on notonthehighstreet.com
Simply enter the name of the person you want to gift these glasses to on the site, to receive your set. You can also order personalised carafes and other glassware to complete this present.

Wine Opoly Board Game
Do you have what it takes to be a hot shot wine dealer? Or will you be caught drinking your stock? Wine Opoly will be a fun addition to your home as you pop the cork off at any gathering with your friends.
Available from Amazon for £20
Similarly to the classic board game, players have the ability to move around the board strategically purchasing their favourite wine, collecting grapes and then trading them for decanters, while also having to take into account Taxes and Service faux pas.
One of the best aspects of the game is undeniably the wine facts and descriptors at the back of all the deed cards, which will participate in enhancing your wine knowledge.

Wine Decanter & Wine Glasses Set
This beautiful Decanter Set from Royal Doulton is absolutely gorgeous and a must have. Elegant and chic, this set comes with 4 stunningly crafted wine glasses and a decanter, and will constitute the perfect present for elegant wine lovers this Christmas. Discretely dressing up every table, this gift could be the perfect addition to any party in the New Year.
Available from Royal Doulton for £90.
Glass Bottle Chiller
This limited edition bottle chiller will become a stylish addition to any home and is designed to keep your wine bottle at perfect drinking temperature. Resulting from a collaboration between Italian beer brand, Peroni Nastro Azzurro, and Italian design store, Alessi, this is both a practical gift and highly collectable. An indispensable gift for wine lovers this Christmas.
Available from Harvey Nichols for £47.50
Silver Plated Bottle Coaster
A popular item from Harrolds, this stunning silver-plated bottle coaster has a roll chased metal base and pierced sides. This traditionally designed bottle coaster will make a wonderful gift this Christmas for sophisticated wine lovers and ought to find plenty of use during these end of year festivities.
Available from Harrods for £59
Sparkling Wine Crown Stopper
Available from Selfridges for £29
Once sparkling wine or Champagne has been opened, it is vital to prevent it from going flat, which this Sparkling Wine Crown Stopper has be designed to do. This Le Creuset Sparkling Wine Crown Stopper slides on and around the neck of the bottle perfectly to create an airtight seal to preserve the flavour and fizz as well as stopping leaks when bottles are turned on their sides for storage.
Those are Wine Racks favourite Gifts for Wine Lovers this Christmas! If you or a loved one are as passionate about wine as we are, we have no doubts that you will find the perfect present within this list.