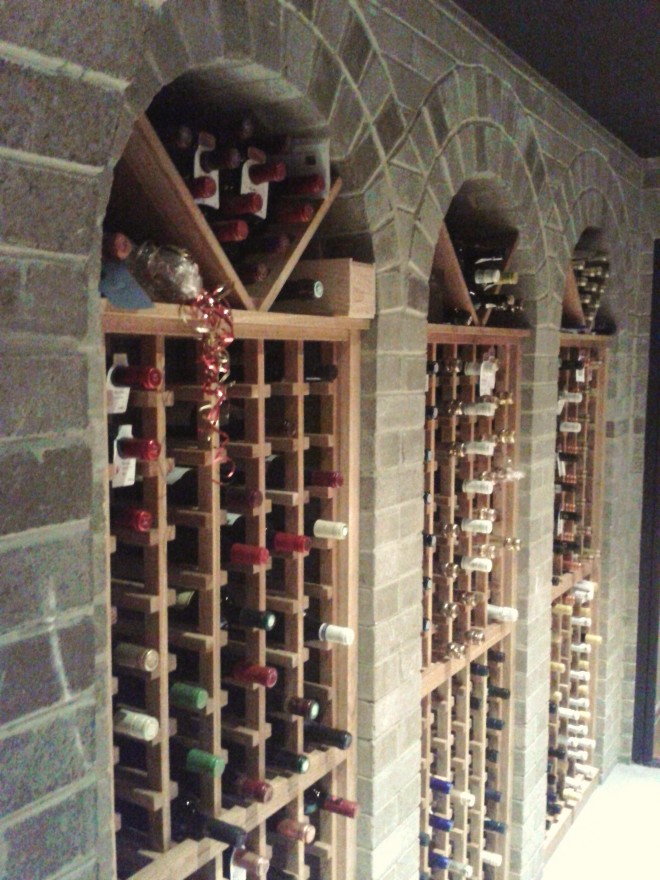 A&W Moore's Top 5 English Sparkling Wines
English sparkling wines have come a long way in recent years; once champagne was considered the only fizz worth its weight, but gradually we've started to discover the treasure trove of excellent vineyards that are here on our doorstep. With summer fast approaching, there's no better time to put a bottle of bubbly on ice, so we've put our heads together to come up with our favourite selection of English sparkling wines, just in time for your garden party:
1. Nyetimber Classic Cuvée 2009 (England), £35.99, Majestic Wine
This sparkling wine is made from the same grape, and by the same technique, as champagne, so you'd be hard pressed to spot the difference. In fact, it's even managed to beat champagne in some blind taste tests! Established in 1988, the Nyetimber vineyard is based in West Sussex and is considered one of England's finest wine producers, and this bottle, with its subtle blend of citrus and shortbread notes, is no exception.
2. Gusbourne Brut Reserve 2010 (England), £26.80, Tanners
Again made with the same grape variety as champagne, the Gusbourne Brut Reserve gives our friends over the Channel a real run for their money. Biscuity but elegant, it heralds from England's own 'Garden of England', in the Gusbourne Estate in Kent. Established in 2004 the vineyard is relatively young, and produced its first vintage less than 10 years ago, but it has already established itself as a name that's here to stay.
3. Hattingley Valley Classic Cuvée 2010 (England), £30.99 Hay Wines
From the newest of our featured vineyards, this sparkling wine is fruity but broad, with a well rounded flavour, and made with the the traditional champagne grapes Pinot Noir, Chardonnay and Pinot Meunier. Hattingley Valley in Hampshire planted its first grapes in 2004, and has since blossomed into a thriving winery; it's certainly one we'd recommend to watch out for in the future.
4. Gusbourne Sparkling Rosé 2011 (England), £31.95, Tanners
Another sparkling wine from the Gusbourne vineyard in Kent, this rosé features notes of wild strawberry, and is exceedingly moreish, so just one bottle may not be enough! Made from the same grapes and by the same methods as champagne, we actually think this one is better than the real thing!
5. Denbies Whitedowns Cuvée NV (England), £21.99, English Wine Shop
As a non-vintage sparkling wine, this is the lowest priced bottle on our list, but we believe it can still hold its own amongst the competition. This cuvée is rich and spicy with a delicate finish, and is made from a blend of the Seyval Blanc and Reichensteiner grape varieties. The Denbies wine estate in Surrey was established in 1984, and has since become one of the largest wine producers in the UK.
We hope you've enjoyed our selection of English sparkling wines, but this really is the tip of the iceberg. As popularity for our own wine begins to grow, the English wine market is set to become even more exciting in the near future, so do keep an eye out for bottles from native vineyards at your local wine merchants.
Once you've found your favourite sparkling wine, just make sure you've got the best wine rack to keep it stored in perfect condition. Our champagne wine racks are made to order, and are perfect for storing sparkling wine of all sizes. If you would like to request a quote for your wine rack, or require any help with your selection, please get in touch with us, and we'll be happy to provide all the help and advice you need.