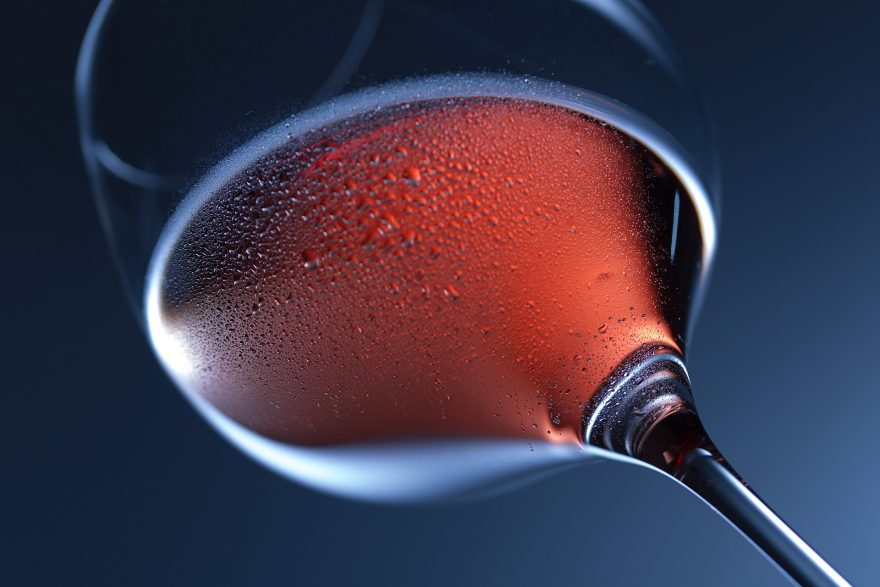 Father's Day Gift Guide for Wine Lovers
Father's day is quickly approaching and you want to show your Dad just how much he means to you. Besides the standard card and hug, you may be pondering on the perfect present to buy him.
If, like many others, your dad is a bit of a wine enthusiast, there are plenty of unique gift choices available that could keep him happy – from electric bottle openers, to custom-made wine racks and more.
We've put together a wine-related gift guide which may help you decide what to purchase for your wine-loving Dad this father's day.
Wine Gifts for Father's Day
Wine glasses
Wines glasses should be handled with care, but whenever there's a special occasion taking place, accidents seem inevitable. If your household is low on glassware, then perhaps the perfect gift is a selection of high-quality glasses. Nothing irks a wine connoisseur more than drinking wine from a wrong glass, but thankfully, there are countless options available to suit any type of grape variety, which means you'll almost certainly be able to find the ideal set to match your Dad's tipple of choice!
Electric bottle openers
Technology has evolved over the years, so why not 'wow' your dad with an electronic wine bottle opener. Electric wine openers are powered by batteries and very easy to use – with a push of a button, the corkscrew is inserted into the cork, and the cork is removed in a matter of seconds.
As your old man ages, his arm mobility may be limited, which makes electric wine openers ideal as they don't require any physical strength. This contraption will suit techie Dads in particular – just watch him bring it out at the next family gathering to impress the guests!
Wine tasting experience
If your father is a person who prefers life experiences over material things, then a wine tasting experience might be a better suited gift. Plenty of UK wine bars, venues and wineries offer tasting sessions, allowing him to try some wines he may never have had before. Alternatively, head out to the countryside on a vineyard tour and learn about the art of wine-making from the pros.
No matter what experience you choose, you'll get to spend some quality time together, which is by far the most important thing.
Wine racks
As time goes on, you may have noticed your Dad's wine collection slowly getting bigger and bigger. Rather than having a growing collection of wine stacked on the kitchen counter, a wine rack can be an excellent solution to all his wine storage needs.
Wine must be treated with care, not to mention the many bottles that taste better with age, which is why most experts will tell you that proper storage is essential.
Wine racks come in a variety of different sizes and materials, making them suitable for any sort of room or interior style. Wooden racks generally give off a traditional, rustic feel, whereas metal wine racks offer a modernised look.
Smaller wine racks don't take up too much space in the house and are ideal for a modest, personal collection of favourite bottles. On the other hand, large wine racks are excellent for avid collectors, or someone who is simply looking to expand their collection.
Alternatively, you can match your dad's house interior with bespoke wine racks, which can be made-to-order and fitted in specific measurements to comfortably store several different bottle sizes.
Wine and food
Any real wine aficionado will understand the beauty of wine and food pairings. Either purchase your dad a wine and cheese or wine and chocolate hamper, or, alternatively, if you're feeling extra adventurous, impress your dad by cooking his favourite meal and serving it with a bottle of complimentary wine.
For some guidance, here are several exquisite wine and food pairings you can easily try making at home this Father's Day.
Burgers
To stay on the safe side, most toppings that you put in your burger, except for spicy notes, would work well with Chardonnay. The acidity of this wine helps to cut any fattiness from the meat or any rich, creamy, and cheesy toppings. Also, the bubbles from the Chardonnay are excellent for lightening up salty toppings and are a great palate cleanser.
However, if you intend to create a burger packed full of sweeter toppings such as ketchup, caramelized onions and sweet relish, you'll need a wine that's tannin-rich. Wines like Malbec have high tannin levels, which works well to balance out the sweetness.
Grilled Chicken
Grilled chicken is a perfect fit with light and zesty white wines. So look for wines like Grenache Blanc or Chardonnay, which helps to eliminate the fats. These wines are usually light-bodied and have notes of lemon, apple and white peach.
White Fish
Lean and flaky fish, like cod, seabass and haddock make an indulgent compliment with refreshing, fruity and zesty whites. White wines like Sauvignon Blanc harmonise well with many types of white fish, as well as bringing out the delicate fish flavour.
The general rule of thumb is that white wines are paired best with fish, rather than reds. Red wines consist of higher levels of tannins, which interact with fish oils and leave an unwanted taste in your mouth – in most cases, you'll experience a metallic aftertaste. If your dad is more of a red wine drinker, opt for a red wine with low tannin levels, like Grenache.