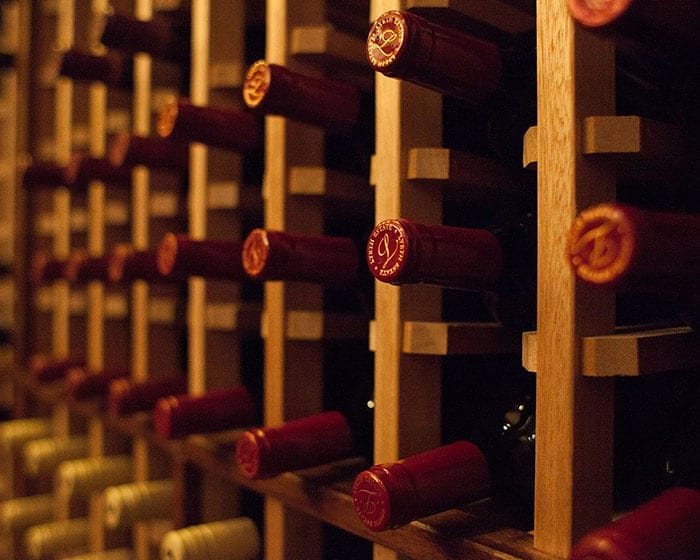 How To Host A Wine Tasting – A 13 Steps Guide by A&W Moore
Hosting a wine party is a great way to share your passion for wine with close ones, whilst also giving you the opportunity to demonstrate and extend your current knowledge, every wine enthusiasts will know this.
Indeed, wine tasting evenings can be truly enjoyable if they are done right. However, you do need to be well prepared from organisational, knowledge and wine tasting accessories perspectives if it is to be a grand success.
If you haven't already, you will rapidly notice that the smallest details have the potential to ruin your wine tasting party. In fact, hosting a successful wine tasting evening is all about the small touches, from the wines you select to the and the temperature at which you serve your wine. If you want to share your knowledge about wine with your friends, and ensure your wine tasting party goes smoothly, here are 13 things you should consider doing.
1. Choose a region/country
Most wine tasting parties will have a theme. There are so many different types of wines to choose from that it helps to have a theme. Themes can also make wine tasting parties more interesting. You can choose your theme based on a particular grape variety or a specific region or country. Some hosts will also choose their theme based on the time of year, for example, rosé wines will work best for summer wine tasting events.
2. Set an order in which wines will be tasted
Any guest with a hint of wine knowledge will notice if you were to fail to set a thought-about order in which to taste wines throughout your event. In doing so, make sure you start off with sparkling wines as they tend to be lighter, then sample the white wines and finish with heavier reds.
3. Serve your wine at the right temperature – Think ahead!
This is a big no-no, as failing to prepare your wine can completely ruin the taste. For example, white and rosé wines need to be chilled (preferably for at least three hours in the fridge) and most red wines are served at room temperature.
4. Limit the number of wines to sample
People might feel a bit intimidated if they feel they have to try a dozen of different wines. Tasting too many wines will not only reduce the interest attributed to each wine but also overwhelm the palate. Your guests won't be able to subtly distinguish between the different wines if they have tried too many – and might start feeling slightly inebriated which won't allow them to fully savour your wine selection.
5. Have a selection of various types of wine to try
Make sure you have a wide variety of wines to try. Unless it is part of your theme, there is no point in trying too many similar wines. Most people want to experience wines with varying tastes and distinguishable aromas in order to determine which ones they like the best.
6. Provide accompanying finger food & canapés
You cannot host a wine tasting evening without providing snacks. If you don't want the food to spoil the taste of the wines serve it before or afterwards your tasting. However, not only do a lot of people like to have something to snack on in between tastings but the appropriate food could also enhance the taste, aromas and flavour of the wines you have decided to serve. Nevertheless, these associations and pairings need to be carefully made with expertise, as serving snacks with overwhelming flavours will overpower and potentially ruin the taste of your wine. For example, a strong goat crottin could divinely complement a deep and full-bodied red from Bourgogne, whilst lemon-zested oysters would go best with chilled and dry French Chablis or Pouilly Fuisse.
7. Have spittoons available
Depending on the number of wine you are planning on tasting, we recommend using spittoons to not only avoid getting your guests too drunk but also enable them to fully gargle the wine to get all the flavours and aromas out of it, hereby enjoying it to its full potential.
8. Offer people water and palate cleansers
Water will help to refresh the palate in between tastings whilst also keeping your guests hydrated throughout the process. We would also recommend offering various palate cleansers. White bread tends to be an undisputed palate cleanser due to its neutrality, yet some have praised the merits of crunchy and thin slices of pineapple, firm bananas or even fresh tortilla chips combined with sparkling water with lemon.
9. Know how to taste wine properly
If you are going to host a wine tasting party you need to have some basic gustative knowledge. Your guests will expect you to know the process of tasting a wine properly to guide and teach them. It is important not to forget about the pre-tasting evaluation, which is crucial to getting a full pre-tasting apercu of your wine. In order to do this, simply remember these 3 steps to tasting wine;
Evaluate your wine by sight
Evaluate your wine by sniff
Evaluate your wine by taste.
It is also important not to forget the aftertaste, as some key flavours and aromas will emerge during this stage of the tasting.
10. Have the right equipment & accessories
There are some essentials you will need and require for a wine tasting evening. Don't forget to provide corkscrews, enough seating, appropriate wine glasses, coasters, labels, pens and "scorecards". You might also want to buy a wine rack so that you can store all your wine neatly whilst displaying the labels and bottles. These will enable you to store your wines in the right positions, thereby preserving their quality but also providing you with an aesthetically pleasing display.
11. Learn and share appropriate wine tasting terminology
If you really want to impress your guests then spend some time learning wine tasting specific vocabulary. You will provide them with a more informative and professional wine tasting experience if you use the correct language. For example, knowing about the acidity, barrel and secondary aromas, balance, body harmony or complexity of different wines is useful.
12. Limit the number of guests invited
If you invite too many people it could become crowded and you won't be able to be as attentive to your guests and their preferences as you would have wished. You need to be able to spend time with each guest individually to talk them through the process, make them feel comfortable and at ease and get their feedback and opinions on the wines.
13. Make sure you have enough wine
It is a wine tasting party after all, the last thing you would want is to run out of the single things most essential to your event. Make sure you have enough of each type of wine for all your guests to have a taste as it would be a shame for one of them to be denied such a tasteful experience.
If you are as passionate about wine as we are, you might want to think about hosting your wine tasting party in your wine cellar, offering your guest a full experience whilst also showcasing your wine collection. This is precisely why our wine cellar racks can be tailor-made to your own cellar, enabling you and potentially your guests to fully appreciate and admire your wines.