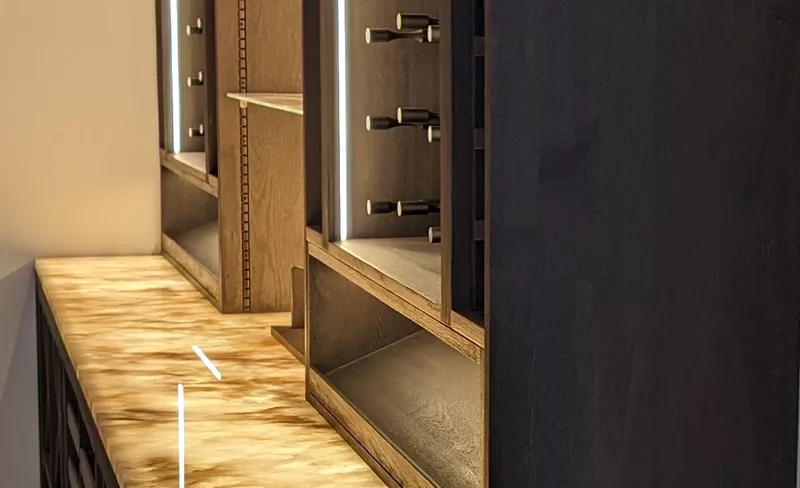 Oak Wine Rack with Quartz Worktop
Our London based client loved the idea of integrating quartz into the design of their wine rack, with led lighting to emphasis the beauty of the stone.
Quartz worktops are a great choice for a worktop for a wine rack solution, not only because it looks great, but it is a 'hard' stone making it robust, long lasting and easy to maintain.
The texture in quartz depends on where the stone was mined and the consistency of quartz crystals.
The craftsman at Wine Rack UK can help you choose the quartz you want or work with pre-chosen and pre-ordered quartz.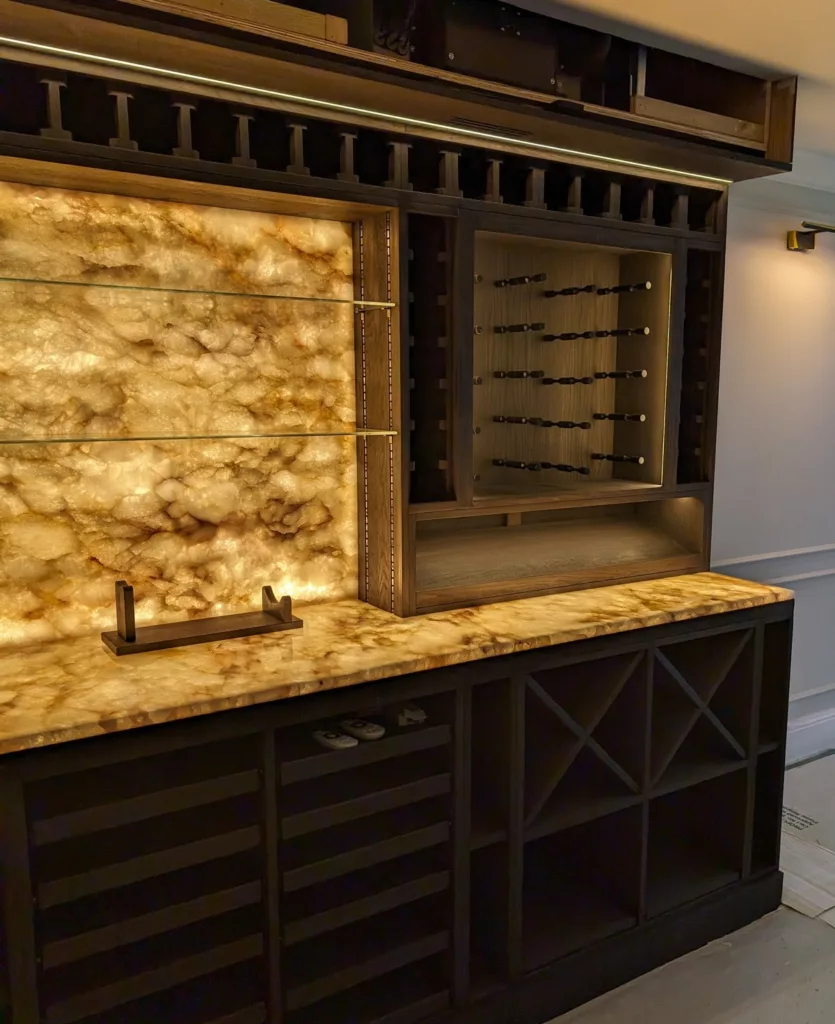 Often the quartz chosen is cut from the same quarry and piece of stone to match the interior finishing in the residence. This project required two visits, one to set the quartz worktop in place and a second finished to complete the wine rack.
We love the way the quartz stone glows with the led lighting behind, and complements the dark oak wine rack frame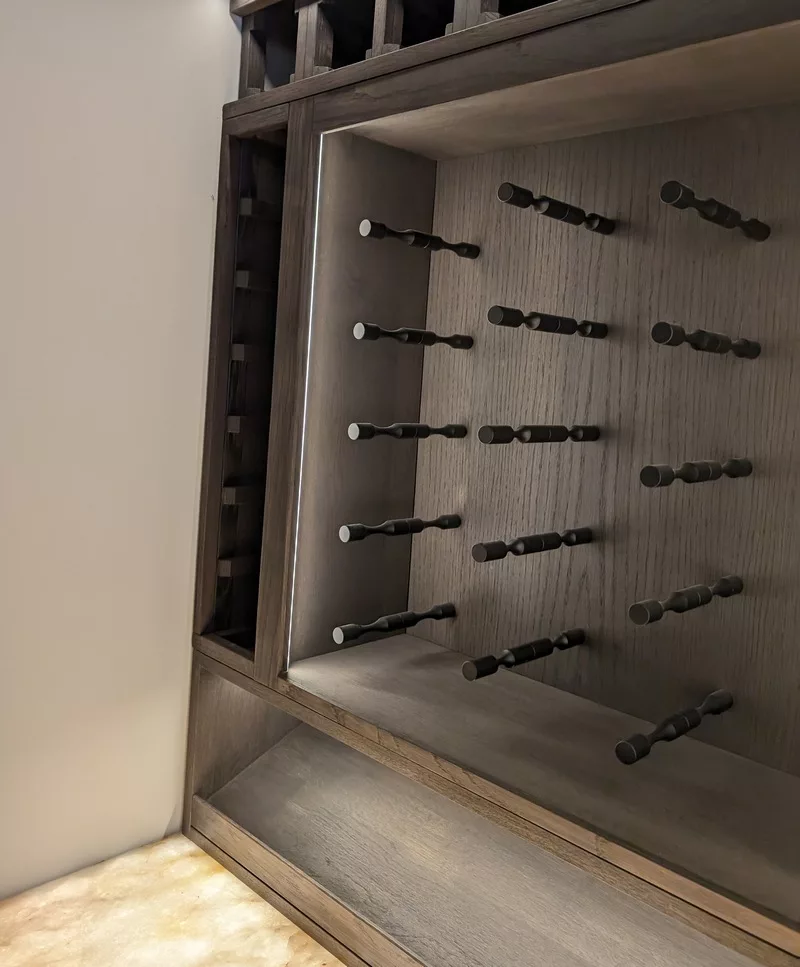 Integrated Wine Cooling Display
As well as the incorporating quartz in to the design the client want a section of vintage view stainless steel metal racking, behind glass to be able to display important wine and ensure they are cooled.
This project was complete in London in Q4 of 2023.
For consultation on your wine rack project please contact us on 0115 944 1434 or fill out our wine rack contact form.