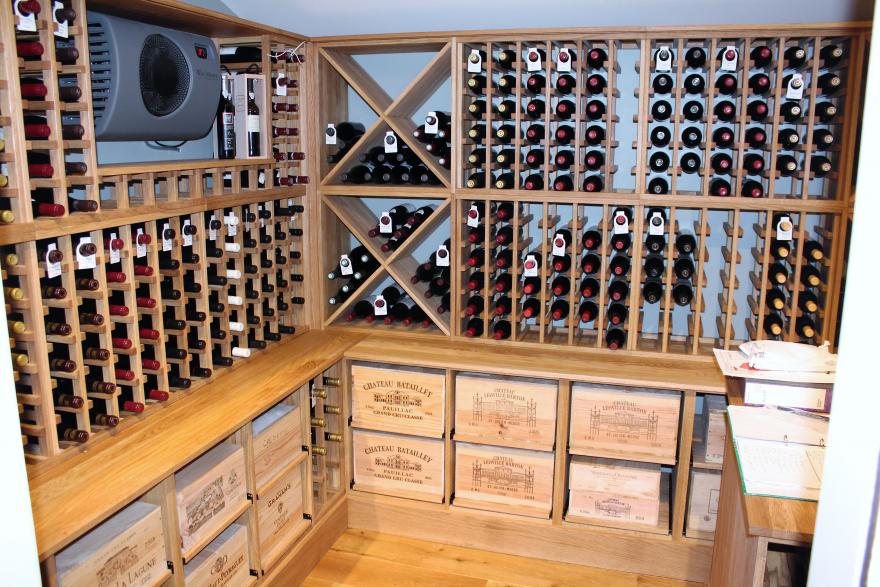 The Benefits of Having a Wine Cellar Installed
While they were previously considered a luxury interior feature for the mega-rich, bespoke wine cellars are now becoming increasingly popular among ordinary homeowners, particularly those who have a penchant for collecting many bottles over several years. We outline the top benefits of having a wine cellar fitted in your home.
Keeps wine unspoiled
Any wine connoisseur worth their title knows that there are very specific conditions in which wine should be stored to prevent it from going bad, which is why having a cellar fitted by a professional is highly beneficial.
An expert wine cellar fitter knows the optimal temperature and humidity controlled environment needed to properly store wine and will advise you to include cellar conditioners, whilst ensuring the materials used and product dimensions within the cellar are all fit for purpose.
While wine fridges or coolers may be used by those with a hobby who want to store a few bottles for drinking sooner rather than later, they are not ideal for storing wine long-term since they have been known to produce heat. Instead, serious wine collectors will want to have a wine cellar fitted, which is ideal for storing and preserving bottles for years to come.
Organisation
Built-in home wine cellars are a great way to organise your inventory in one place and means you are aware of exactly which wines you have acquired over time. This means you have easy and direct access to any given bottle and can plan when to drink them based on peak ageing and quality.
For those amongst us who are lucky enough to have a very large collection and a big wine cellar, there is also technology available to help with coordinating and categorising bottles, making life easier.
Adds value to your home
Having a home wine cellar will undoubtedly add extra value to your property, whether it be extending an existing area of the home, such as the basement, or planning a wine cellar for a new build. Any person serious about wine would be thrilled at the chance to live in a home with a built-in area for their passion, meaning someone could be willing to pay far more for your property with that extra feature.
Moreover, hiring an expert to fit a bespoke wine cellar means you are able to choose the materials and features you would like and which perfectly suits the style and interior of your home.
Increases your knowledge
Taking your wine collection seriously by having a cellar installed can only serve to enhance your knowledge and fascination with the world of wine. This may also affect your travel choices as you seek to visit international wine regions and local vineyards in order to update and add to your collection.
Moreover, wine cellars look seriously impressive and are a great way to show off both your cellar and your skillset to dinner guests. Why not even go one step further and think about installing a tasting table?
Lowers costs
People with ample room to store their prized wines normally find that they save money in the long run, by purchasing vintages when they are reasonably priced and keeping them stored in their cellar for future investment when they reach peak ageing. Having a bigger space also allows collectors to buy wine in bulk cases rather than in single bottles, also lowering purchase costs.
Get in touch with us on +44 (0)115 944 1434 for advice on wine cellars or discuss your needs.