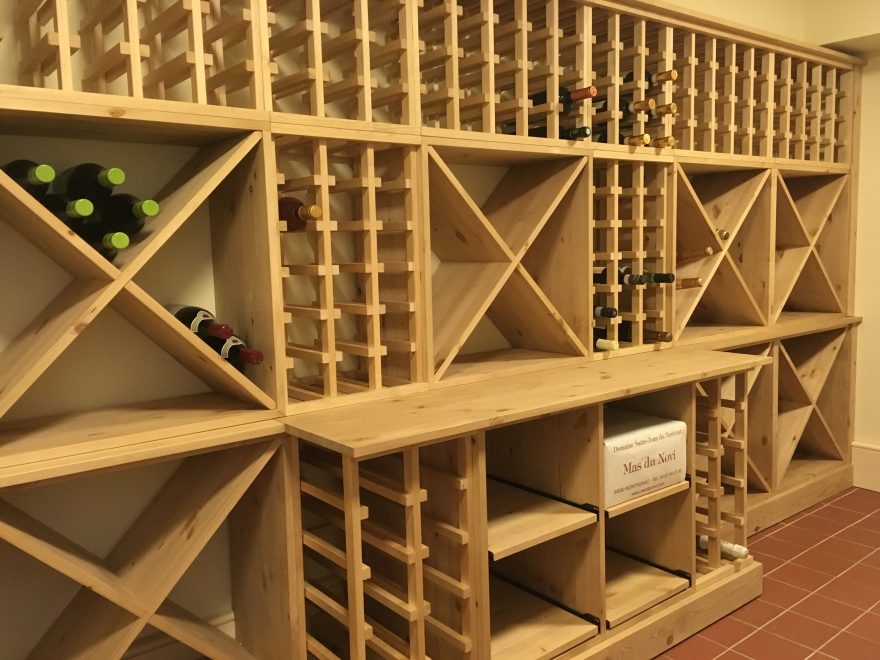 The Best Materials to Use for your Wine Rack
Finding the perfect storage solution for your wine collection can be an intimidating job with so many aspects to deliberate and choices to decide between. To make this job a tiny bit easier for you, we have put together our first ultimate guide to choosing the best materials for wine racks. Carry on reading to find out what type of material will best suit your wine rack needs.
Wood
There are only a select few types of wood that are suitable to be used for a wine rack, the most popular types of wood being Redwood and Mahogany. These two kinds of wood are extremely resistant to rotting, decay and infestation. They also have no characteristic odour associated with them, which is extremely important when it comes to wine racks as you do not want the smell to start affecting the wine.
Oak is also a popular option for making wine racks, especially oak from reclaimed oak barrels. These can look extremely pleasing and sometimes even give off the smell of an old wine cellar. Oak is used for kit and custom racks but can be hard to work with as it is extremely dense.
Metal
If you intend to store your treasured wine bottles in a smaller area, such as a closet or in a cupboard or small kitchen, metal wine racks may be the best solution for you. Metal racks are typically thinner than those made from wood, which normally ends up saving you some space – making metal wine racks appealing for those with less room in their home. Compared to wooden racks, metal racks are usually easier to build – which can make moving furniture about the house quicker and easier. As well as this, metal wine racks are commonly used for their aesthetic features and fit in well with more contemporary styled rooms.
Plastic
A modern addition to your kitchen, living room or restaurant, plastic wine racks offer functionality and elegance. Plastic is a safer and cheaper substitute for purchasing glass, as well as being lighter to move and reposition. If you're an avid wine drinker, a plastic wine rack is a great way to store your wine and show off your collection when your friends come over for those popular parties you are famous for hosting. Or you may even just want to display the latest promotional offers and deals on wines of the week in your corner shop – the design of plastic wine racks makes it super easy to change up displays without any hassle. Plastic wine racks come in a selection of sizes and shapes, storing up to six bottles of wine comfortably.
Despite being lightweight, plastic wine racks are incredibly durable and can withstand impact and weight easily without risking damage to the rack itself or the bottles. What's more, plastic is easy to clean with just a wipe of a damp cloth, so any spillages can be removed efficiently without the need for chemical cleaners.