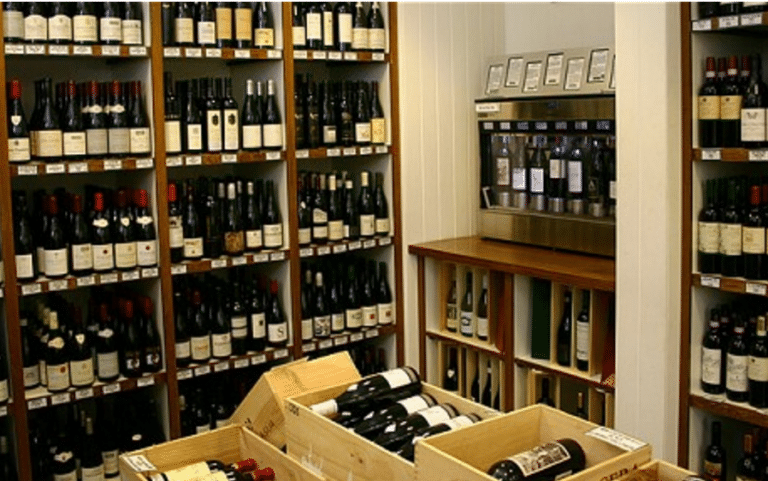 Top 5 Gifts for Wine Lovers this Christmas
Whether we like it or not, it's that time of year again – festive season is upon us! Here at Wineracks we're passionate about all things wine-related. If you know someone who has a penchant for pinot or a takes a shine to sauvignon, here are five great gift ideas for wine lovers to get you started with your Christmas shopping.
1. Wine racks
Chances are, the wine-lover in your life has a budding collection that continues to grow, and without proper storage, they may be somewhat limited on space. Bespoke wine racks allow them to store their precious bottles with proper care, in the right conditions, meaning their wine can age correctly.
Our made-to-measure racks can be fitted to match any interior style or bottle preference, offering a completely unique gift that can be tailored to any requirements. Whichever size, colour or material you choose, our robust, high-quality wine storage options will make for the perfect present.
2. Lockable Bottle Stoppers
A fun gift for anyone who likes to keep the important things in their life safe! A fairly modern, tongue-in-cheek invention, these handy lockable bottle stoppers come with four digit combination codes to help keep prying hands at bay. Once opened, simply pop the stopper in your favourite bottle of vino and keep your prized possession as secure as possible.
As with standard bottle stoppers, it will also keep your wine fresh until you next decide to indulge. Stoppers are available in a variety of materials, including the sleek stainless steel, making them an ideal gift for many.
3. Wine bottle decanter
For friends who appreciate the finer things in life, a gorgeous, crystal glass decanter is suitable for dispensing both red and white wine. A fashion statement in their own right, these decorative decanters usually come with an ice bowl, which fits snugly underneath to keep white wines cool, while allowing red wines to be served at room temperature.
Pouring wine into a decanter exposes the contents of the bottle to oxygen, allowing it to aerate, which can enhance the taste and aroma.
4. Wine tasting experience
If your loved one is a person who enjoys experiences rather than tangible things, then a wine tasting session might be the perfect treat for them this Christmas. There are many venues, wine bars and wineries in the UK which offer regular tasting sessions or events, giving you the opportunity to spend quality time with one another, whilst tasting some wonderful new wines at the same time.
If getting out of the city is an attractive prospect, then taking your friend or family member to the countryside on a vineyard tour to learn about wine-making and sample some of the goods, will surely be a gift they'll remember.
5. Electric bottle opener
Perfect for the techie in your life – an electric bottle opener allows them to open a bottle with ease, at just the quick touch of a button. Powered by batteries and very straightforward to operate, these are the ideal gifts for those who simply can't wait to enjoy their wine!