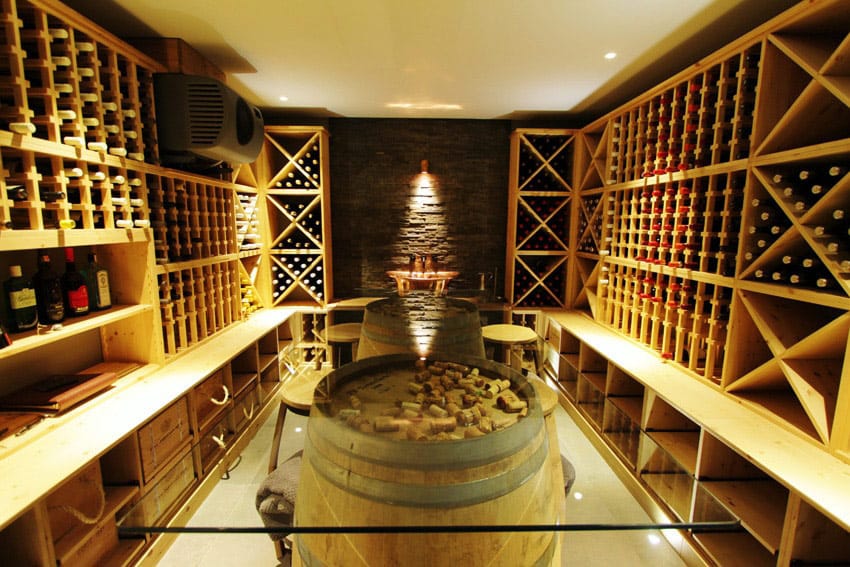 Why you should use a Wine Rack in your Home
Wine is the crème de la crème of the party beverage. Going to a party? Buy a bottle of wine. Fancy a night in and a microwave meal? Bottle of wine, please. Meeting your partner's family for dinner around their house? You got it, wine me up. But if a wine bottle is not stored properly, it can lose a lot of its colour and taste. This is why you need a wine rack to store all of your bottles and make sure that you do not dish out dodgy wine when you start hitting those summer garden parties, whether it be a solid pine wine rack or a gleaming metal wine rack. Not convinced about whether you should use a wine rack or not? Here is why you definitely should use a wine rack and what is the best type wine rack to get.
There are, of course, many ways that you can store wine, but the general consensus is that the best and easiest way to store your wine is through a wine rack. Wine racks make sure that your wine is safe when stored, even if that is only for a short amount of time. You must also worry about the condition that wine is stored in to make sure it matures properly such as temperature, light condition, humidity and movement. So make sure you keep these conditions in mind when picking out the size and shape of your wine rack too!
The most important factor when choosing a wine rack is, of course, finding one that will store your wine properly. The style of wine racks available to the casual wine drinker is increasing dramatically. There are now styles such as wall mounts, side mounts and stack systems, all coming in various different shapes and sizes and holding as little as three bottles or as many as a hundred.
The reason you should be investing in a horizontal wine rack in order to store your wine properly is that a horizontal wine rack will prevent the cork from drying out and start to shrink which brings air into the bottle of wine and will ruin it. Vertical racks are fine for storing wines for short periods of time., but if you are looking to lay down a bottle of wine for a month or more then you will be in danger of ruining that bottle. It is, therefore, commonly argued that horizontal racks are the best racks for storing wine as it is better to be safe than sorry if you don't know when you are going to be cracking open the next bottle, it is better to leave it in a horizontal position. Horizontal racks are also easily added to if you feel you need more bottle spaces.
Not only do you have to pick the shape of your wine rack, but it is also important to think about what materials you would like your wine rack to be made out of. Wine racks can be finished in a range of materials. You can normally select the materials, style, design and colour of your rack when going to the right supplier. This can include a large variety of woods and stains, recyclable materials or metal. If you want to hang racks on the walls, especially smaller ones as decoration, you should consider racks made of lighter materials to avoid causing to damage the walls.
No matter what size your wine collection is, you can find the right rack for your lovely home. A little bit of time and effort into making sure you know what you want can go a long way to give you the collection of your dreams.