A metal wine rack is always a great investment for wine lovers. At Wine Racks UK we design, supply and fix a wide range of freestanding and the occasional wall fixed metal wine rack solutions.
What are the advantages of a metal wine rack?
They are very durable: We all know metal is strong and long-lasting, so your metal wine rack will last for many years without showing signs of wear and tear.
A metal wine rack can be really stylish: You can commission a bespoke design to suit your home, be it ultra modern, traditional or somewhere in between.
Space-saving as metal wine racks can be more compact, taking up minimal space, making them perfect for smaller areas, or for storing large wine collections.
When compared to wood, metal is a little easier to clean, so you can keep your wine rack looking like new with minimal effort.
A metal wine rack is a practical and stylish addition to any home, and here are some photographs of some recent metal wine rack projects.
Recent Wine Rack Projects
We have seen an increase in demand for metal wine racks recently. Below are two of those recent projects; one is a metal wine rack design for a hotel, the other is a metal wine rack project for a collector of wine.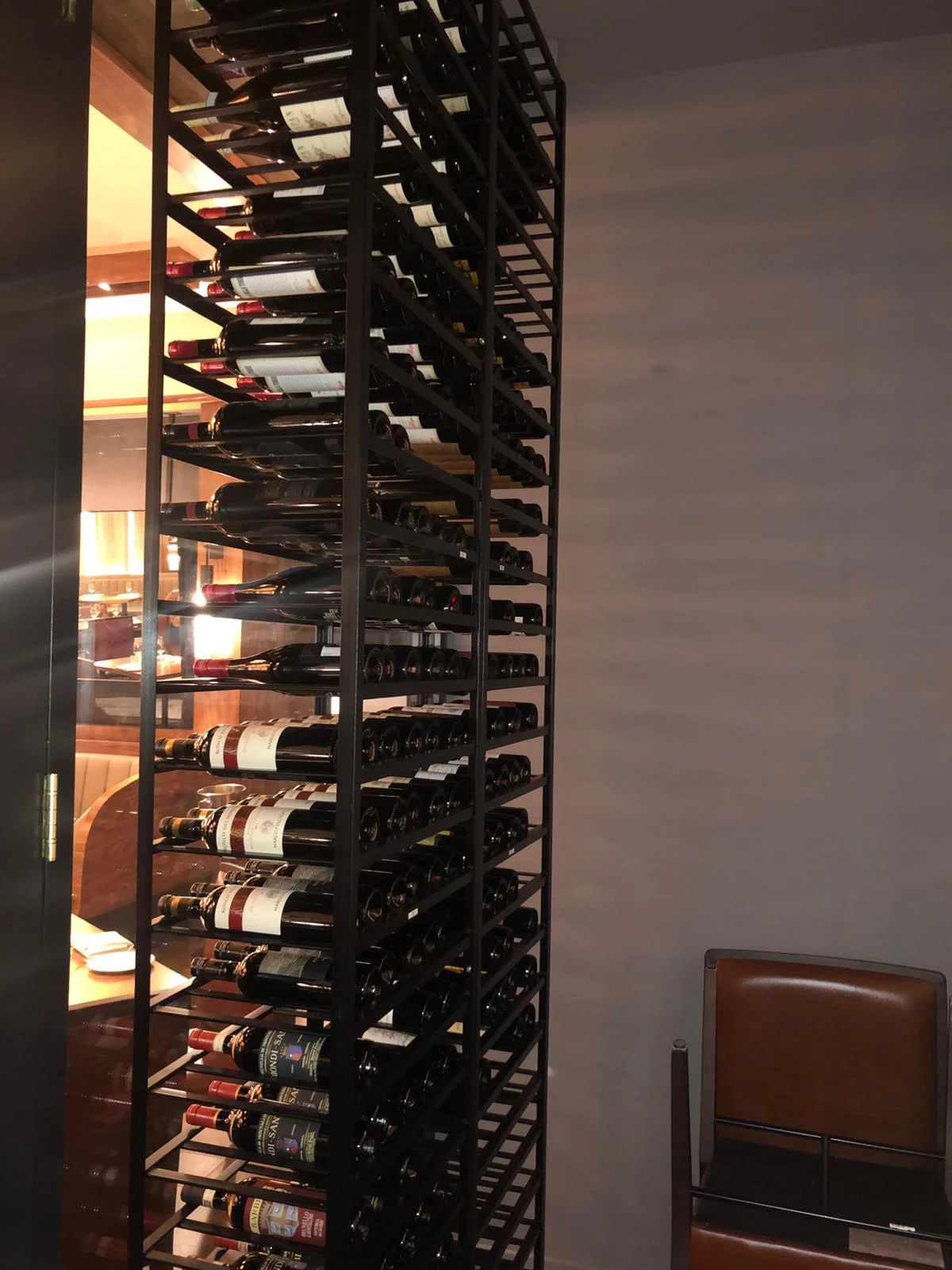 Contact Us About Your Metal Wine Rack Project
If you are looking for a premium metal wine rack then please get in touch.
On email: information@wineracks.co.uk
Or by phone: +44 (0)115 944 1434
Or for more details visit our metal wine racks page