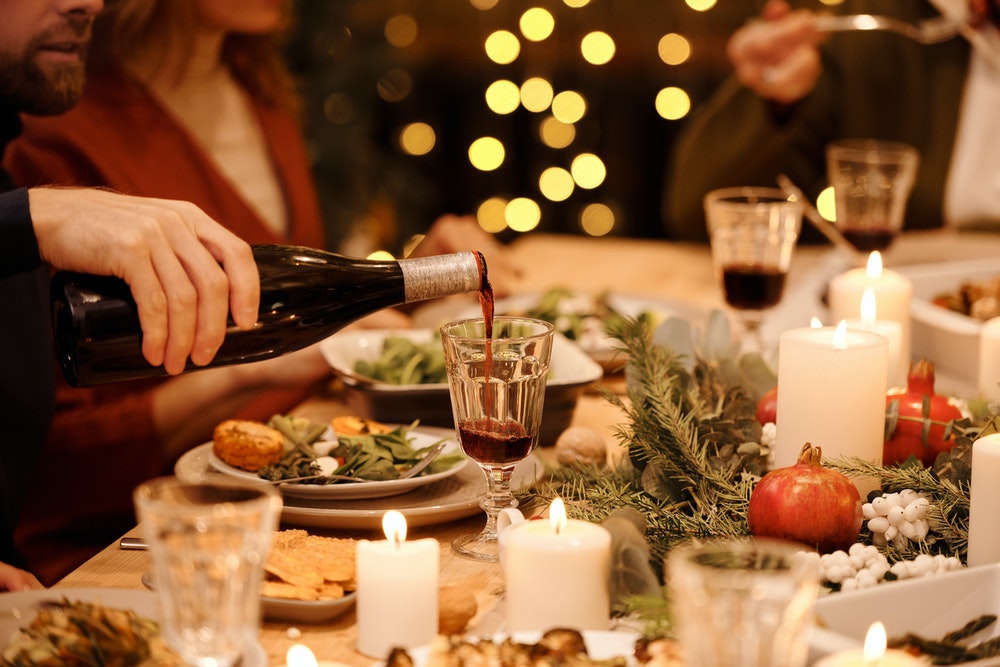 Christmas Wine Selection
If you are planning on pulling out all the stops this Christmas, you might want to think about the wines that will go well with your Christmas dinner. The festive period is fast approaching and many of us are embracing the celebrations and festivities to cheer ourselves up.
The Ultimate Guide For Pairing Wines This Festive Season
In this festive guide, we'll include the ten rules that will help you choose the best festive wines to match your festive fare for all your guests, regardless of whether you are serving a traditional turkey dinner or something alternative.
We'll cover the key rules, from pairing wines with sauces to the importance of acidity, how to match intense flavours, the wines that go well with cheese, and how to cater for vegan and vegetarian guests. Towards the end of the guide, we will also include wine recommendations based on the dish you are serving.
Ten Rules When Pairing Wines This Christmas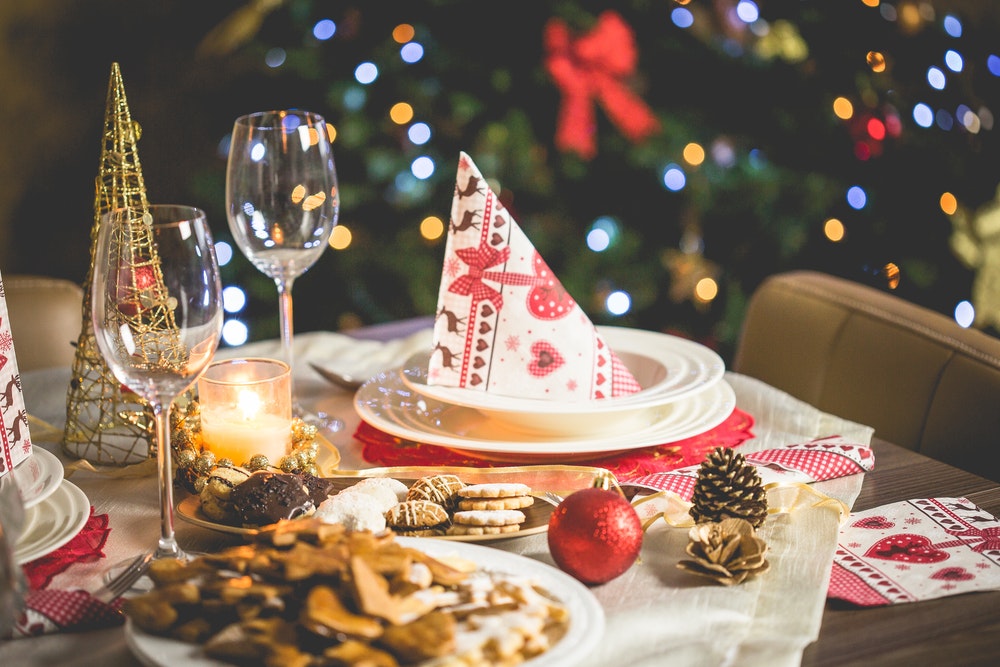 1. Choosing a lighter meat? Pair your wine with the sauce!
If you are choosing lighter meat such as chicken, pork, or turkey, you may be surprised to know the best option may be to pair your wine with your sauce. Are you choosing a traditional rich gravy, cranberry, apple, or white sauce? It's important to remember the taste of the meat will alter depending on the sauce you choose.
For specific pairing suggestions, we've compiled a list at the end of this post.
2. The richer the (red) meat, the higher the tannins 
What exactly are tannins? In short, tannins are a chemical compound that naturally occur in grape skins, seeds, stems, and also in wooden barrels used during the aging process. They can taste bitter and have a drying effect.
Tannins are associated with red wines and are important for balance and flavour, even though they are responsible for the astringency of a wine. A high tannin wine will work best with foods that are rich, fatty, or salty. This is because they will cut through the fattiness of certain cuts of meat, such as rib-eye steak.
3. How important is acidity?
Choosing a wine with the right level of acidity is important for the overall balance of your meal. The trick to selecting the right level of acidity is to remember to choose a wine that is more acidic than your food. This will be easy to do unless you are serving a zesty or citrusy dish or a salad with a vinaigrette dressing.
An acidic wine may help to cleanse your palate after eating a rich or buttery sauce, however, it may clash with a creamy sauce. Wines that are more acidic include white, rosé, and sparkling.
4. Don't downplay intense flavours
You might be tempted to balance intense flavours with a muted wine. However, it is best to match strong flavours with an intense full-bodied wine to complement the flavours.
Embrace intense flavours and match them with a bold wine – don't downplay the flavours.
5. Earthy food = earthy wine 
Older reds or earthy wines may taste tart on their own. However, if you pair them with earthy foods such as mushrooms, lentils, potatoes, parsnips, beets, turnips, or herby flavours such as rosemary and thyme, they can be balanced and delicious. This makes earthy wines a good option for vegan or vegetarian dishes.
6. A fishy feast needs something zesty
If you are opting for alternative festive fare such as lobster, you may think Chardonnay is your go-to wine. While it is a perfectly good choice, you may be surprised to learn a light and refreshing glass of Pinot Grigio can be very complimentary. It also works well with other types of seafood and shellfish because of its citrus notes.
The key consideration when choosing wine to go with lobster is not to overwhelm or overshadow the delicate flavours – try to avoid heavy reds.
7. The higher the spice, the lower the alcohol content
Perhaps not relevant to traditional Christmas fare, but if you are opting for something spicy this festive season, remember: reduce the alcohol percentage as you increase your spice to complement the spices, not overwhelm them.
8. Sweet, sweet dessert wine?
As a general rule, your wine should be sweeter than your meal. If you choose a wine that is not as sweet as your main dish, you may be left with a bitter taste in your mouth (literally).
However, the rules change slightly for dessert. If you try to match the sweetness of your dessert with an even sweeter wine, you can end up overwhelming the flavours. So, you want to opt for something slightly less sweet than your dessert.
9. Cheese Pleeease!
If you like to fill the fridge with cheese over the festive period, you may wonder what wines will go well with them. As a general rule, you want to choose a wine with a similar intensity to the cheese you are serving:
Strong aged cheeses go well with intense bold reds
Smelly cheeses (including blue cheese) work well with sweet notes
Soft creamy cheeses are best paired with sparkling wines
10. Vegan or vegetarian guests? Don't forget to check your wines!
Many people are surprised to learn wines are typically not vegan or vegetarian friendly. This can be because of the processes used during wine-making. For instance, the fining process helps producers increase the clarity of their wine. Products used to aid this process include egg whites, milk protein, gelatin, fish oil, and more.
How do you pair wine with meat?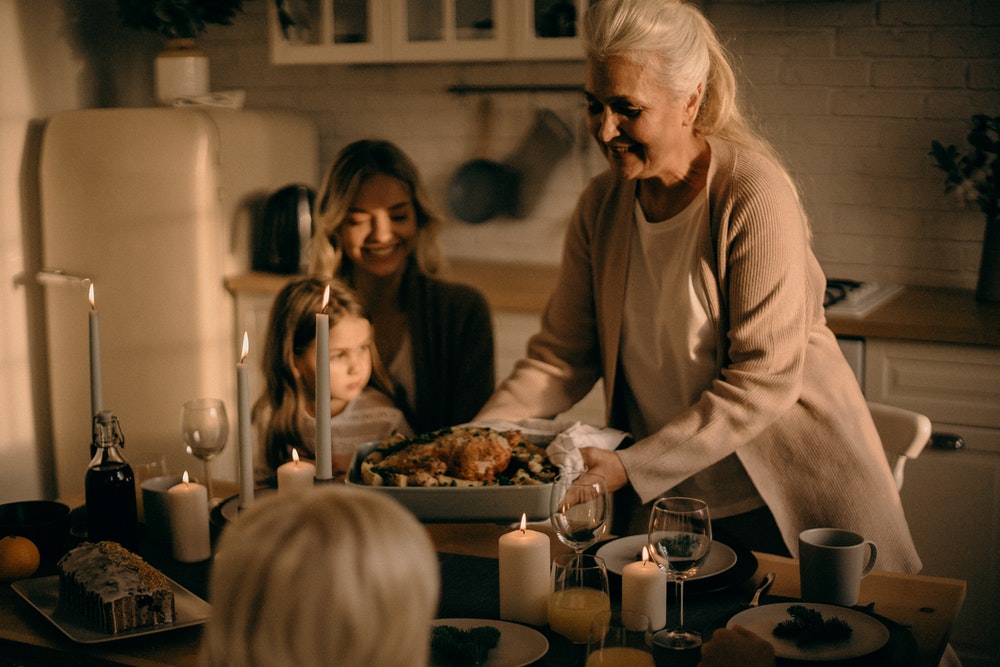 If you have a wine preference, you can, of course, choose that to go with your dinner. However, here are our recommendations to help you make your festive wine selection.
This is useful if you aren't serving a sauce and need some pairing suggestions:
Turkey
Consider the sauce or sauces you are serving before selecting your wine. You could opt for a white such as a Chardonnay or Pinot Gris, or a light red such as a Pinot Noir or Gamay (Beaujolais).
Chicken
As chicken is a lighter meat, you may benefit from a white wine such as a Pinot Grigio or Sauvignon, however, you could also choose something sparkling like Prosecco.
Goose
As goose is a fatty meat, you may benefit from an acidic wine to help you cut through the fattiness. You could opt for a white such as a Riesling or Pinot Gris. Alternatively, you could choose a rich red such as a Barolo or Gamay.
Pork
You may opt for a red such as Zinfandel or a Tuscan (Sangiovese) wine or a fruity white such as a Riesling depending on whether your dish is a traditional roast or a spicy treat.
Beef
Reds ranging from Pinot Noir and Merlot to Shiraz and Cabernet Sauvignon are best, but this depends on the cut of meat you are serving. If you're choosing a fattier cut, remember to opt for a wine with higher tannin
Lamb
Reds ranging from Pinot Noir to Zinfandel and Malbec are great, although this will depend on the flavours you are using when cooking. You could opt for a light to medium red or something more full-bodied.
Lobster
As mentioned earlier, many individuals will recommend Chardonnay as the wine of choice to pair with lobster. While this will work, a Pinot Grigio may lift the dish even further.
Nut Roast
You may want to choose an orange wine to complement the flavours of a nut roast, however, you could also opt for a Pinot Noir or Chardonnay if you're serving mushrooms as a side or as part of a main.
Here's Wine Racks UK's official Wine Bottle Size Guide to ensure you plan well ahead for your party guests.
---
For more information about our large wine rack or cellar design service, please call 01159441434 or contact us via our form.
Please include your requirements and approximate dimensions to provide you with a quote.