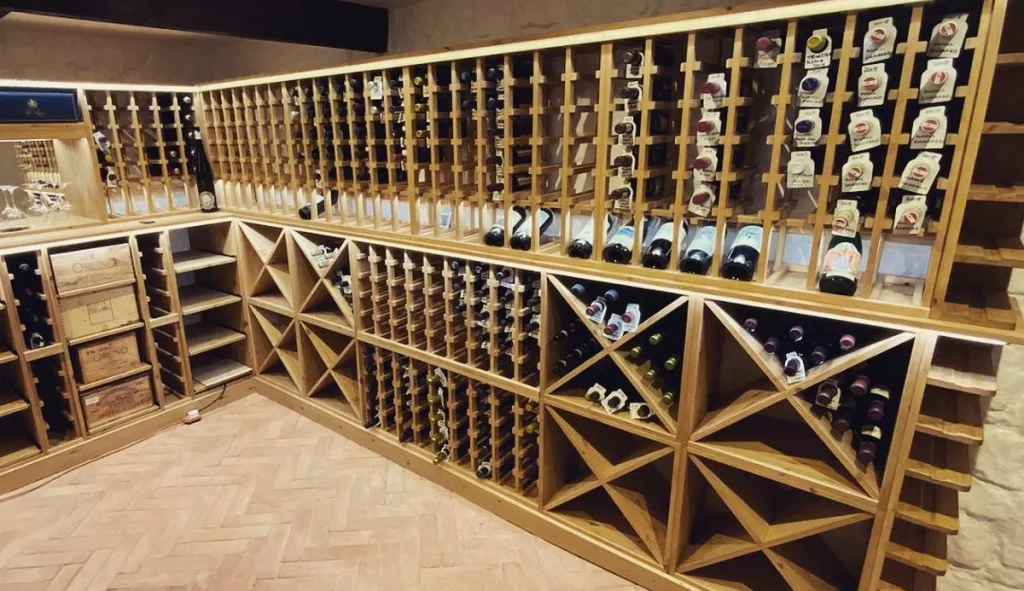 We are the company to design and build large wine racks
Wine racks come in all shapes and sizes, but there's no denying there's something extra special and especially eye-catching about a large wine rack, if done right.
Large wine racks are most commonly found in commercial premises like hotels, restaurants, bars, brasseries and pubs, and indeed most of our large wine racks are made to order for these kind of spaces. But that's not to say that they're the sole preserve of these establishments. Far from it. Large wine racks have long been a popular and attractive option for our private clients too, right from our inception back in 1977.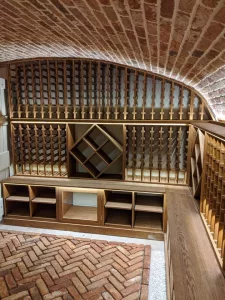 It's worth pointing out that there isn't an exact definition of what constitutes a large wine rack, but for our purposes we're talking about the size and type of storage you'd need for a wine cellar – so a space which could potentially hold thousands of bottles of wine. Speaking of wine cellars, if you want to know why they're the best place to store your wine, please check out this recent article on wine cellars[1] .
Options for large wine racks
There are several things to consider when you're going through your large wine rack options. The importance you place on each factor depends on your specific requirements, but the obvious starting point is the size and dimension of your wine cellar space, and its location within your property. A wine cellar isn't necessarily situated below ground level, it's simply the place where you keep your wine.
The more spacious your area, the more flexibility you'll have. You may even be planning to use your cellar as an area for socialising, beyond its main purpose as a place to store wine. But whatever the size of your cellar, smart decision making will result in a more effective use of the space at your disposal. We're of course here to advise you in any way we can.
Perhaps you already have an idea in mind for the kind of large wine rack you want, and how you imagine it looking once installed. The material you decide on – from various wood or metal options – depends on whether you favour a traditional or more contemporary design. This of course is a matter of personal taste, but you might also wish to consider how the style of your cellar and the large wine racks within it would complement your property's existing interior design.
Further reading on large wine racks
The articles below can help your decision making:
Whether you're a serious collector or an enthusiastic amateur, we can promise you a unique, bespoke solution made to measure and precision fitted for your specific needs – this is what we do, so please get in touch when you're ready and we'll get the ball rolling.
---