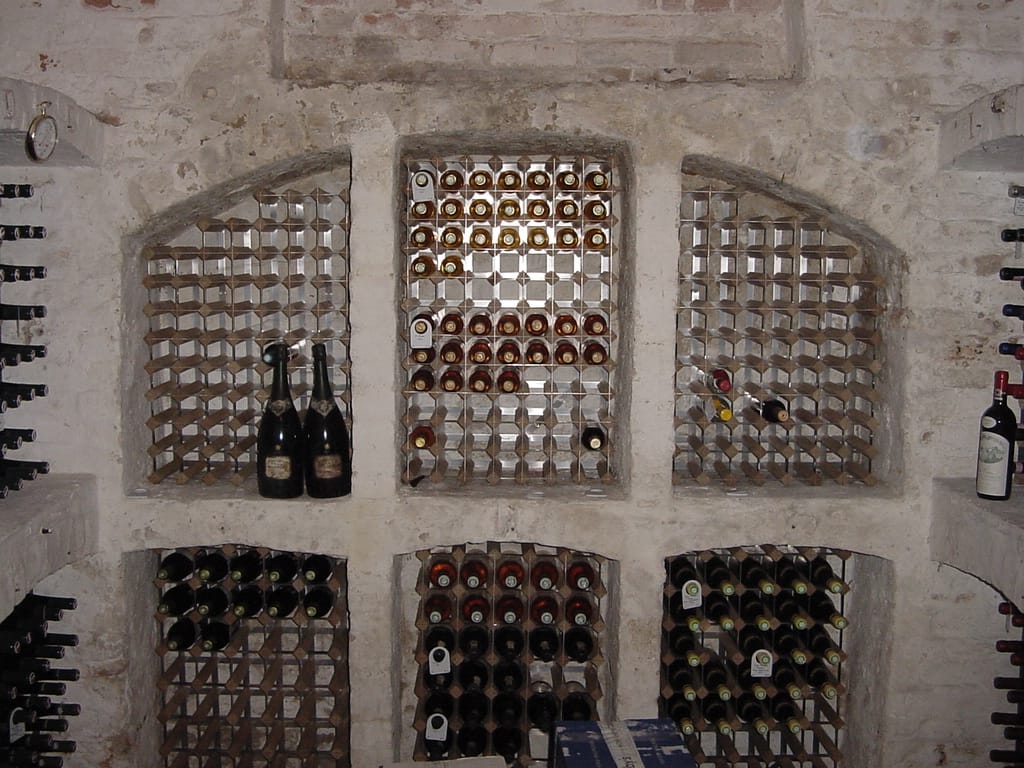 Transforming Your Basement Into A Wine Cellar
Drinking wine in the evening at home is not a new trend. But with the lockdown restrictions affecting dining and hospitality venues, and fine wine becoming an increasingly popular alternative investment, the need to adequately store wine at home has never been more important.
But what do you need to know before committing to a wine cellar? Will it add value to your property? Can you store fine wines? Do you need a cooling system? In this article, we will aim to answer the most popular questions about converting a cellar including:
1. Does a wine cellar increase the value of a home?
In short, the answer is 'yes.' Transforming a basement into a wine cellar can add between 10 – 15% to the value of a property. In addition, a bespoke storage solution can help a property stand out and increase the likelihood of it being sold.
What must be weighed is the extent of the work required to convert the space and the potential cost-to-increased-value ratio. Building costs, including damp proofing, the wine racks, and temperature control or lighting requirements, should be factored into the overall project costs.
This may not apply to all customers, as the need to store fine wines, Champagne, Brandy, and other collectable beverages may outweigh the cost of a conversion. 
Depending on the size of your cellar, you could create a tasting room or comfortable space to enjoy your wine and entertain guests, further adding value to the space. 
2. Will I need planning permission to create a wine cellar?
The answer to this question is not as straightforward as the previous question. If there is an existing basement in a property that needs to be converted and the use is not going to drastically change (for instance, to a separate dwelling), the answer is generally 'no.'
However, there are exceptions to this that must be considered. Planning permission will be required if a new basement needs to be installed by digging down, if the property is listed, in a conservation area, or if it is based within the Royal Borough of Kensington and Chelsea.
If extensive works have already been carried out at the property, permission may be required. It is always advised that the customer contacts the Local Authority directly to determine the rules and regulations.
The time to get planning permission (if necessary) should be factored into any project as it may delay the start date or extend the overall length to complete.
3. How much will it cost to convert my basement into a wine cellar?
Several factors must be considered when costing a basement conversion. This includes the current condition of the cellar, building work such as excavating the floor to create ceiling height, insulation, damp proofing, the size of the area, utilities that may need to be added, decorating, and a bespoke storage solution.
Dampproofing an existing cellar through the process of tanking, which is a structural approach, can cost anywhere from £1,200 to £3,000 per meter squared. It is essential to collect quotes for the works required before committing to an extensive project.
If your cellar is ready with minimal work, the cost to create your ideal wine storage system can range from a few hundred pounds to tens of thousands of pounds. Products at the upper end of the scale typically include solid oak or pine racking, LED lighting, specialist cooling systems, and showcase storage options.
4. How can I build a wine cellar in my basement?
Foremost, although some articles may promote this as a DIY project, always seek professional advice if you will alter the structure of your property or need specialist services such as damp proofing.
The process to build a wine cellar begins with the design. While it may be fun to collect inspirational images on Pinterest, it can feel overwhelming to visualise a completely unused space. It is best to contact a manufacturer of bespoke solutions to get design ideas.
They will advise on design options once they know what you intend to store and your overall vision. They may provide you with a quote based on the size of your space.
If you are unsure of the requirements, the manufacturer may recommend speaking to a local builder. Once the preparation phase (including damp proofing) has been completed, the next step is adding utilities, plastering the walls, and adding flooring. 
Then the space can be decorated ahead of the bespoke shelving and display cabinets being fitted. Wine Racks UK offers several storage options for different sized bottles and bottles in boxes that need to be protected.
5. Will my cellar need building work or damp proofing?
This will depend on the condition of your cellar and your vision. If you simply want to add racking to the walls and the space has been damp proofed, it probably won't need any work undertaking.
If you are completely transforming the space, concerned about damp issues, or want to excavate to add ceiling height, you will need to contact a local builder. The advantage of working with local tradespeople is that they may have experience of this work within the area and may know about the water table, the type of foundations used, and the drainage system.
6. Should I get a bespoke wine rack or cellar made?
If you can afford to, a bespoke wine rack or cellar storage system can add the 'wow factor' to your property. Aside from enhancing the basement, a custom-built solution can allow for the storage of an array of wine bottle shapes and sizes from Moët to Bollinger, Krug, Dom Perignon, and half bottles of Cognac.
Wines with wooden cases such as Bordeaux and Burgundy can also be stored in specialist display cabinets. Knowing the number of bottles that currently need to be stored or an estimation if you are planning on investing in fine wine will determine the number of holders required.
The advantage of working with a manufacturer on a bespoke design is the fact that it can be tailored to your needs, your goals, and the overall look you want to achieve.
7. Will I need a cooling system?
This is dependent upon the position of the wine cellar. If the cellar is underground and there is no heat source from other rooms a cooling system will not be needed as the ground temperature will keep the cellar constant. If there is heat from adjoining rooms or underfloor heating a cellar conditioner will be required.
A wine cellar must maintain a constant temperature if the bottles being stored there are to be preserved. Extreme temperature changes and dark, cold, wet environments can all negatively affect the wine.
An air conditioning unit can provide the ideal solution to achieve a stable storage environment that supports fine wines, champagne, and other beverages.
The system required will depend on the size of the space, what is being stored, and the features of the cellar. The manufacturer of the bespoke wine racks will advise on the best solution based on your needs. Wine Racks UK offers 11 different options to suit all budgets and requirements.
It is important to remember no cellar conversion is the same. Sometimes the only thing stopping an individual is their imagination. If you are thinking about converting your basement into a wine cellar and want expert advice, please contact the team at Wine Racks UK to find out more. Alternatively, read about why a wine cellar is the best place to store your wine.